"The highly anticipated 2010 International Fuller Woman Expo continues the tradition of raising the level of consciousness in society when it come to size acceptance and plus positive imagery."
Detroit- get ready!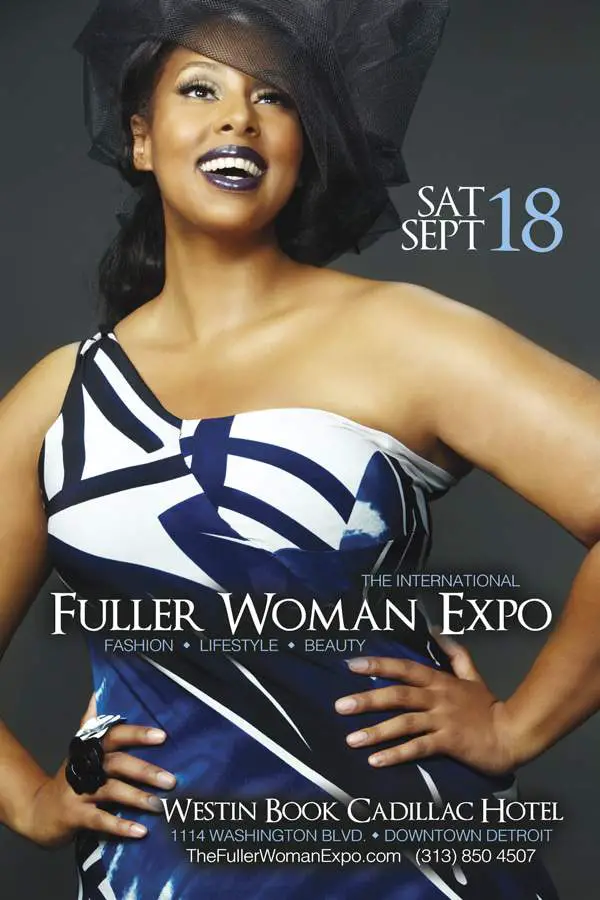 The Fuller Woman Expo is back for another day jam-packed with fashion, empowerment, networking, and fun! On September 18th,  at 11 am, the International Fuller Woman Expo hits Detroit for its annual groundbreaking event featuring exhibits and workshops catering to women's fashion, beauty, health, and much more!
This year, the Fuller Woman Expo has outdone itself with an outstanding line up of premium speakers, fashion shows, free samples, and prize giveaways.
Here is what you can expect for your fashionable day!
Keynote Speaker-Kim Coles
Talk show host, comedian, and actress Ms. Kim Coles presents as the keynote speaker.  Kim Coles is best known as Sinclair from the hit television show, "Living Single," a role that garnered her 4 NAACP Image award nominations.  To add to the many positive initiatives she is involved with, Ms. Coles will speak at the Fuller Woman Expo about her latest empowerment series for women called, "G.I.F.T.S." which is an acronym for Gratitude, Intention, Forgiveness, Triumph, and Self love.  This unique series is geared toward unleashing the potential we have inside of all of us.
Special Presenter- Carla Triplet
Carla Triplett, a contestant on the Biggest Loser Season 7, will bring her styling techniques from her image consulting company "Let's Get Gorgeous" to the expo this year.  Learn how to accentuate your curves without breaking your wallet!
The Curvy Girl Lounge
Take a break from all the shopping and networking and relax in the Curvy Girl Lounge. Pamper your curves with free massages, free manicures, free makeovers and more!
Curves in Motion Fashion Showcase
Back again this year is the "Curves in Motion" Fashion Showcase highlighting innovative, ready to wear fashions from around the world, hosted by the executive producer of the most anticipated fashion event, Full Figured Fashion Weekâ"¢, Gwen DeVoe.
"The Evolution of the Revolution" panel discussion
Every year we discuss ways we can elevate the plus community.  Hear from the leading authorities in every area that affects us.  From health to modeling, learn where we have come from in the areas of plus advancement and effective ways we can live our best life as a plus size woman today.
The Fuller Woman Network produces the Fuller Woman Expo.  Tickets for admission to this event are $10.00 and can be purchased online. For updated information on the show, venue, hotel and to purchase tickets please visit the website, The Fuller Woman Expo or find them on Facebook.