Saks to integrate extended sizes within its designer department
I have always adored SAKS- an epitome of luxury and class.  They are one of two (next to Nordstrom) department stores whom I feel always delivers a  respectable online  plus size collection- but this news is not about the Salon Z department.  Many times I have referenced the designers Saks carries and fashions for the Curvy.Confident.Chic. plus size woman, and coming this Fall, there will be many more delectable delights to come.
Oh? Â Have you not heard?
What do these designers have in common?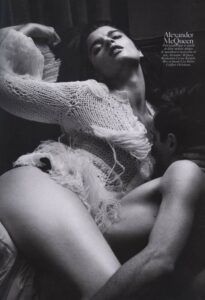 Akris
Alexander McQueen
Armani
Carolina Herrera
Chanel
Dolce & Gabbana
Donna Karan
Escada
Fendi
Max Mara
Michael Kors
Oscar de la Renta
Roberto Cavalli
St. John
Valentino
Yves Saint Laurent
These designers mentioned above will fashion their collections in extended sizes (read: not a full plus but with some up to a 20)!
In their New York flagship store, announced yesterday on Racked, Fashionista, and Coco Perez, Saks will carry a single size run (so no waiting for it to go on sale- these designers hardly EVER do!) of their designers above a size 12!
According to Racked, "Stock will reach size 14 across the board, and in some cases—depending on the brand—will go up to a size 20."
What is even more fabulous about this move that Saks is going to incorporate its extended sizes WITHIN the designer department! While Salon Z caters to the contemporary and better sportswear designers. No more shunning the plus size woman into the basement across from the swimsuit  or mens' department!  Women whose money talks will have the luxury to fashion their designer tastes with designer clothing in the DESIGNER department! (two snaps!)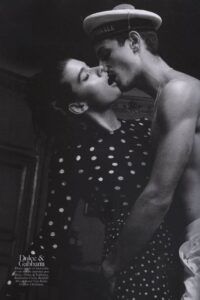 Imagine that! Â This makes me wonder or rather this answers why we have seen Miss Crystal Renn fashioning the latest Alexander McQueen and Dolce & Gabbana in their Fall campaigns- this is no mistake. Can you imagine the implications, changes, and potential for amazingness (not a word, but you can only feel my excitement)?
SO, here is the double edged sword ladies- this inclusion of extended sizes will only be successful when you SUPPORT IT. This initiative is going to be tested in the NY location, only moving out to its other locations dependent upon the success and sell through of the sizes! We asked for it, and here it is!
Things to note:
Saks caters to the luxurious shopper- the price tag will match!
A single size run is often common in the higher end designers- nothing too personal here
Designer departments only go on sale twice a year, at the end of the season- if you wait, chances are you will have missed out
Most of these designers are either cut European or Missy (fuller), so be prepared to get used to newer cuts and sizing
Right now this integration is being tested in NY, if you want this department in your city- SPEAK UP and SUPPORT. Do NOT give them a reason to say, it did not do well…
This is not the Salon Z that you see online or in stores, it is WITHIN the designer department, so if you sashay into this department, know that the experience will be different!
What are your thoughts?