Tara Lynn rocks her curves in the Glamour Denim Issue
Over on The Fashion Spot, there was a shared scan (thanks to Alissa from Stylish Curves) of the August edition of Glamour magazines featuring the vivacious Tara Lynn for their Denim Issue. In a pair of fabulous Joe's Jean leggings, Tara Lynn strikes a fashion forward pose…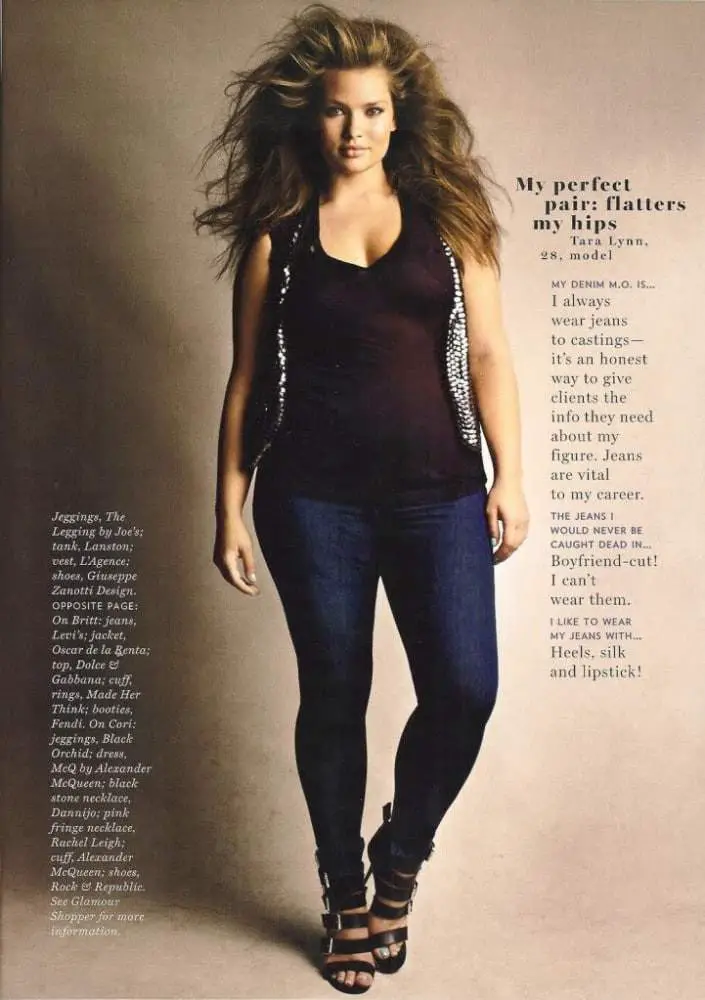 When asked what her denim m/o was, she replied:
I always wear jeans to castings- it's an honest way to give the clients the info they need about my figure. Jeans are vital to my career!
And when asked what she likes to wear her jeans with, she confidently replied:
Heels, silk, and lipstick!
For more information about the picture and it's source, please visit The Fashion Spot.