So, Friday night last week was Sexy Shoe Night with Full Figure Entertainment- A must go to for all the Curvy Fashionistas, and I was feeling quite haute. Â Where we parked was a really cool scene! What do you think?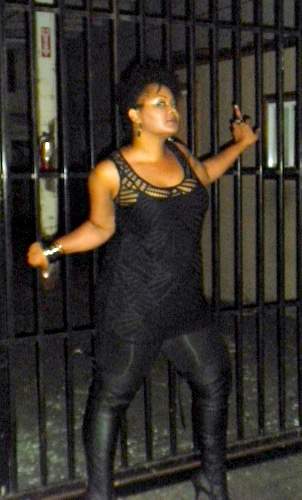 I am wearing an outfit from SimplyBe.co.uk (tunic and Leggings) and those infamous plus size thigh high boots!
What do you think? Do you like??