Ahh its official— SUMMER– is finally here! And if you are not ready then you need to step your game up. Summer is the time to be fresh, daring and ohh so SEXY! It's the time to let your hair down, your toes loose and most important it's time to show some SKIN!! With that in mind I put together the top must haves for the Curvy and Confident woman this summer!
The Sexy Maxi
My favorite fashion pick for the summer is what I like to call thee Sexy Maxi You can wear this style of dress not matter the setting. You can play up the dress for a lovely day in the office and if you add some chunky jewelry and some strappy shoes you can switch from office attire to a night out on the dance floor. I recently bought several maxi dresses for a summer trip and they all ranged from solid colors to tribal symbols, floral patterns and geometrical shapes. You can get away with wearing a maxi dress all summer if you wanted to TRUST ME THEY ARE EVERYWHERE!!!!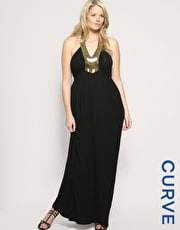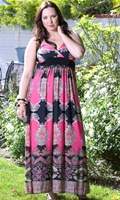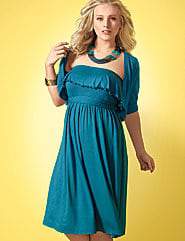 Luxe Linen
Anything Linen is a sure win for summer fashion. In fact every woman should have a linen outfit in their closet! Linen is a fabric that is not only designed to cool your body from the summer heat but it also creates a sense of sophistication and class. You can find linen attire in various colors but nothing gives the chic appearance like crisp white linen!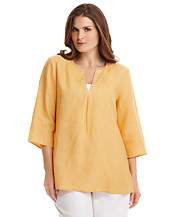 Boyfriend Blouse
The boyfriend trend has taken over just about every season this year. The boyfriend blazer and the boyfriend jeans were and continue to me a major must have, but for the summer the boyfriend shirt is a must have.  I love the boyfriend shirt because I can take this one piece and create several looks; it can be worn as a dress, a long coat, a swimsuit cover up or just as a shirt with pants.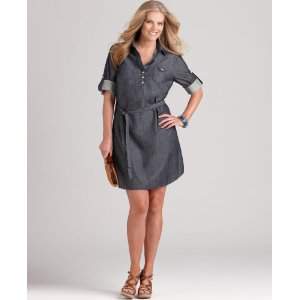 Shorts and Rompers
Whether you like to wear short shorts, bermuda shorts or capri lengh shorts, nothing says summer like a nice cotton T-shirt paired with a nice pair of shorts. This summer you will notice that there will be a lot more than just the average khaki and denim shorts. I have seen tye-die denim shorts. floral shorts, patterned shorts, linen shorts, and even biker shorts are making a comeback!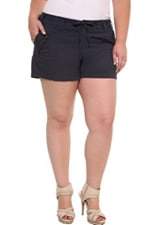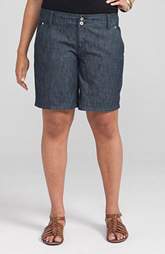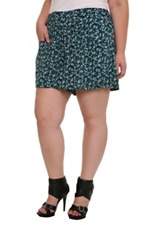 But if you are having a hard times finding a great pair of shorts then I may have a solution for you—ROMPERS!!!! Rompers are like the shortened version of a jumpsuit. They dont cling as tight as fitted shorts and its a complete outfit all by itself. You can wear a romper with some flat sandals and a cardigan (if needed) during the day  and then at night you can  jazz the romper up by adding a nice belt and strappy sandals to show off your curves!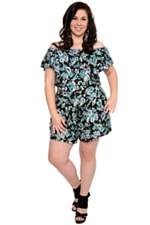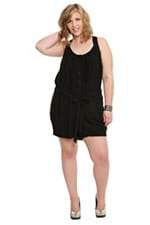 Now that you know what the haute summer must haves are— dont delay!!! The summer is best time to be curvy, confident and most importantly — CHIC!!!