I am not one to wear false lashes every day. It's a bit too glamourous for me, and seems in my mind, they should be worn on a special day, so that my eyes look a bit different than they normally do.
Naturally, Â my lashes are dark brown at the base and blonde at the tips, so without mascara, I look a bit washed out. However, when I wear mascara, everyone wants to know how I get my lashes to look so long!
It's all in the wrist – and of course in the right mascara!
My lashes curl on their own, but if yours don't, then a lash curler is a must-have! To curl them, clamp the curler close to the base of your lashes, without touching your lid. Then lightly open up your grip, move half way up the lashes, clamp again; let go and move a little higher for a third clamp. This method gives your lashes a more natural curl. Try: Japonesque Power Eyelash Curler
If they are stubborn, I suggest curling them first. Apply your mascara and allow to dry. Then brush them through  a heated curler, holding for a few seconds, where you would like the bend in the lashes. Try: Japonesque Pink Heated Mini Eyelash Curler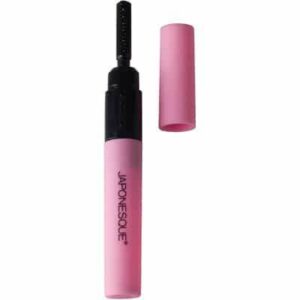 I don't bother wearing mascara, if I am not wearing a primer underneathe. Lash primers, also known as lash builders, add weight to your lashes, allowing them to appear thicker & longer when you apply mascara. They also add longevity to the war of your mascara, so that you do not have racoon eyes by midday, and they condition your lashes so as to ward off any breakage that may occur.
Tip: you want to apply primer & mascara to one eye at a time, so that you get the best results. Try: Smashbox Layer Lash Primer

Then of course, it's all about the right mascara. So how do you choose? When recommending  a mascara to a client or a friend, I first ask her what she wants it to do for her, and then I look at her lashes and do my best to offer the best advice.
If your lashes is rather short, then I find big, fat brush to be very messy! What you  need is a long and thin one with lots of bristles that are tightly packed for super separation. Lengthening mascaras have fibers in them that attach themselves to your lashes and extend. Try: Covergirl Lash Blast Length Mascara
If you want volume, then go for a chubbier brush. Â Try: Nars Larger Than Life Volumizing Mascara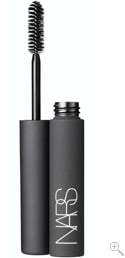 If you want length, lift and volume, Â then you need a mascara that is both long, and a little chubby, with tightly packed bristles. Try: Clarins Wonder Perfect Mascara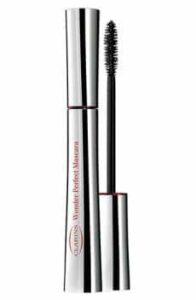 You can also use a lash extender that has fibers in it that thicken and extend your lashes. You apply primer, the extension fibers, then mascara. If you want to add more, then do a second coat of fibers while the mascara is still wet, allow to dry and then add more mascara. This actually gives you a false lashes look, without the glue. I suggest you do this one eye at a time.Try: ModelCo Fiber Lash ExtremeLash Extensions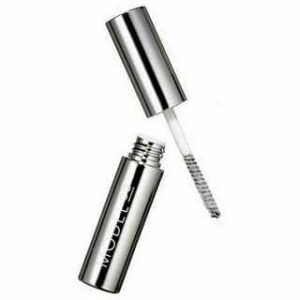 Of course, if you really wanted to grow them, this is possible too! I have many friends and clients who have been using a variety of lash stimulating products.Try: Â Rapidlash (this will also stimulate eyebrow growth)