You know, one day I will feature a plus size model  fashion spread from  a magazine here in the states. One day- I am optimistic!  Not one that says "oh! And here is a curvy girl!" A full on special fashion feature we get outside of the US!  If you have been following my blog, last month, I raised the question of Curves in the USA, and the latest full frontal fashion magazine featuring plus size models, hails from Canada!
Thanks to Judgment of Paris, I found this eight-page fashion spread for the July issue of Clin d'Oeil featuring plus model Justine Legault. Caught in the woods, this beauty shows a little bit of a boho luxe (you know this is my style!) feel! After being featured in the March cover issue with five other models, discussion self acceptance, they turned right around and featured this woman! Take a peek!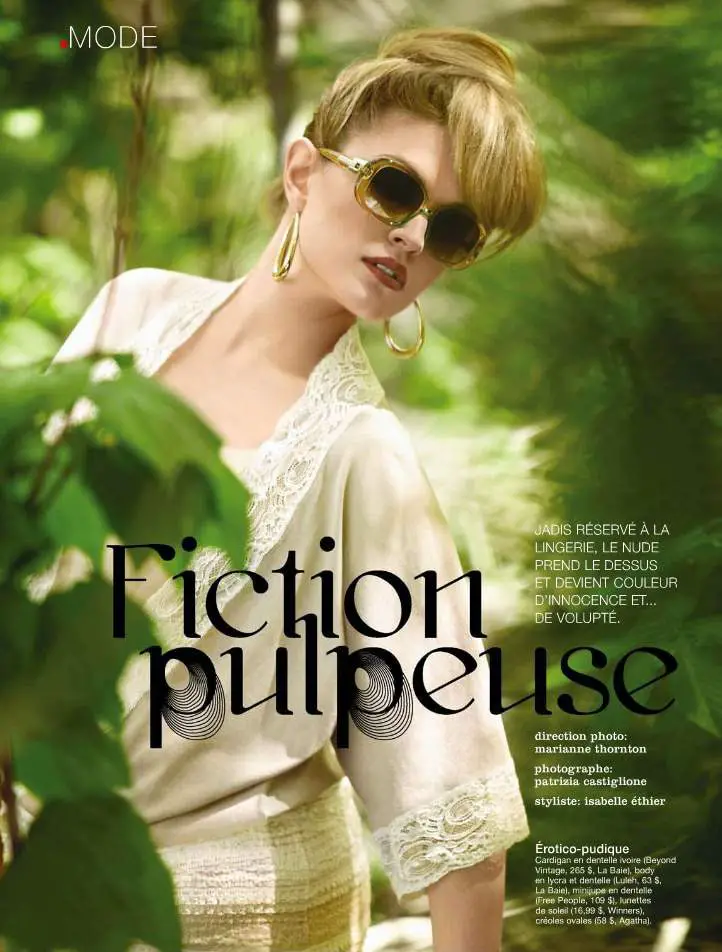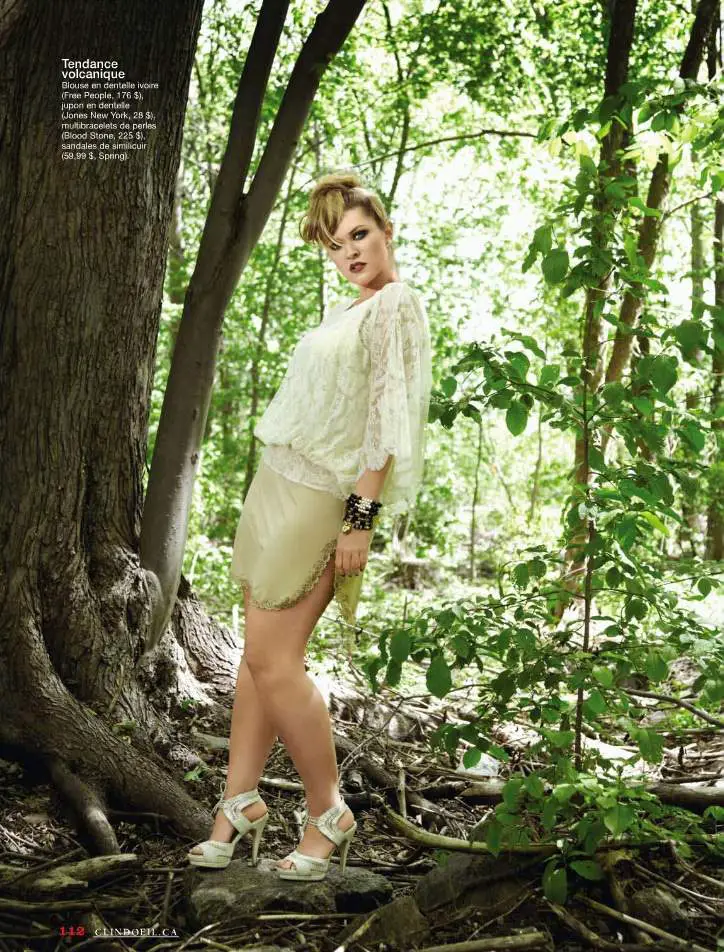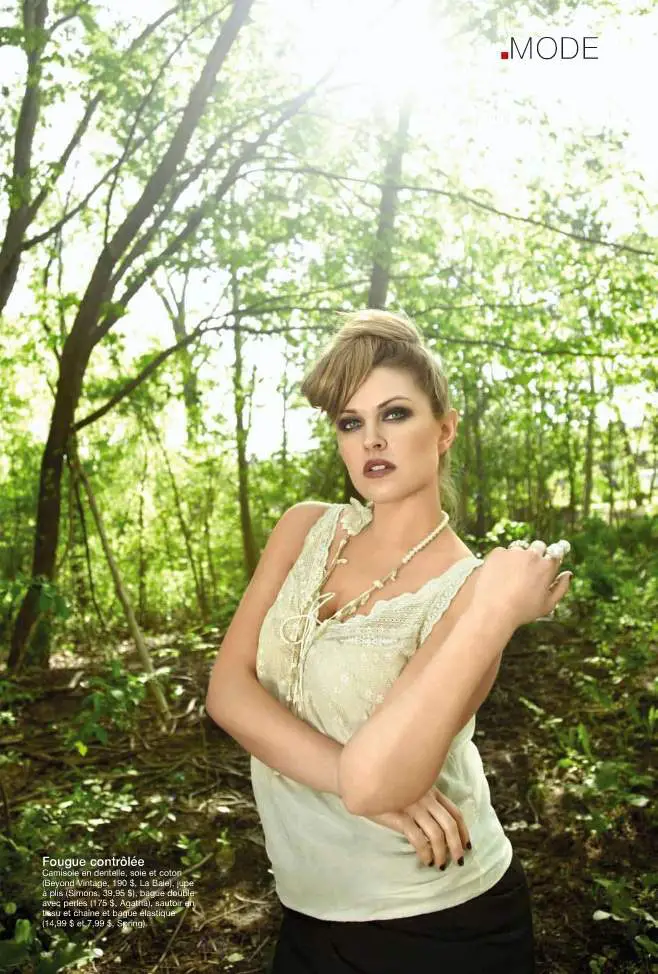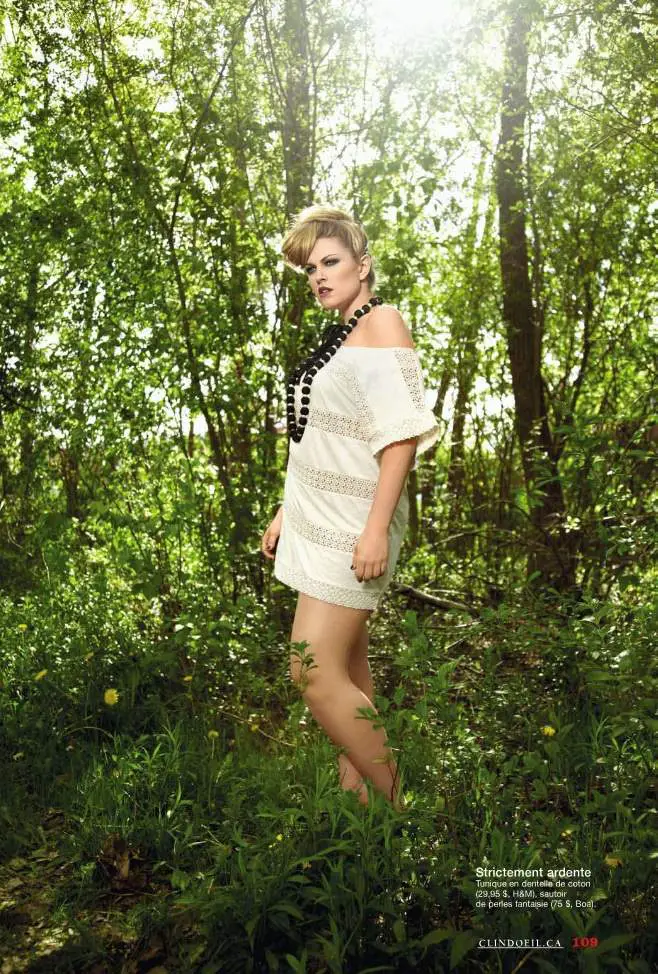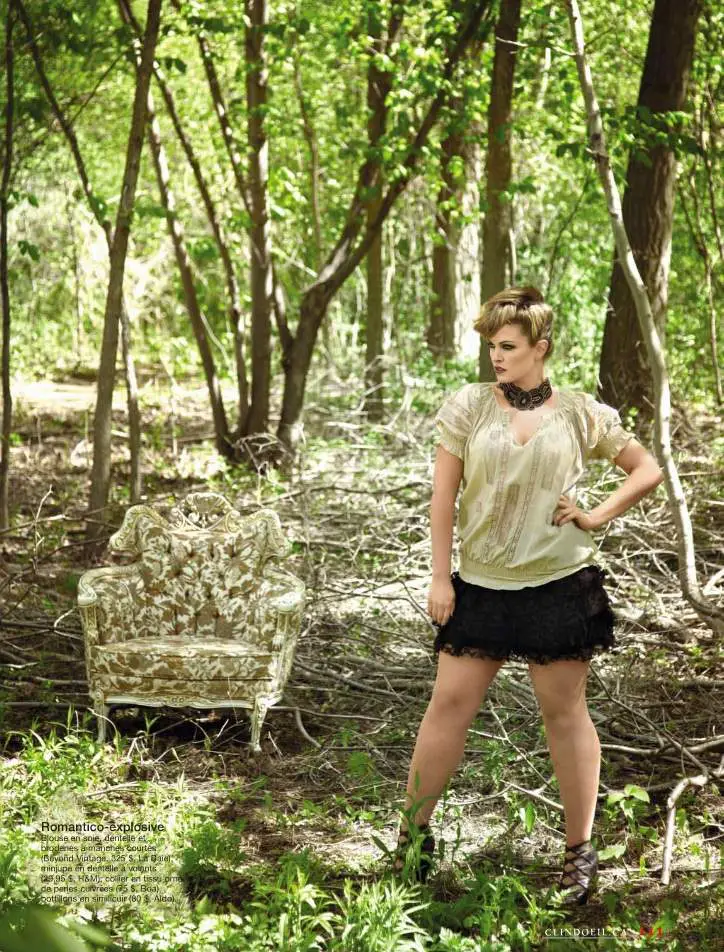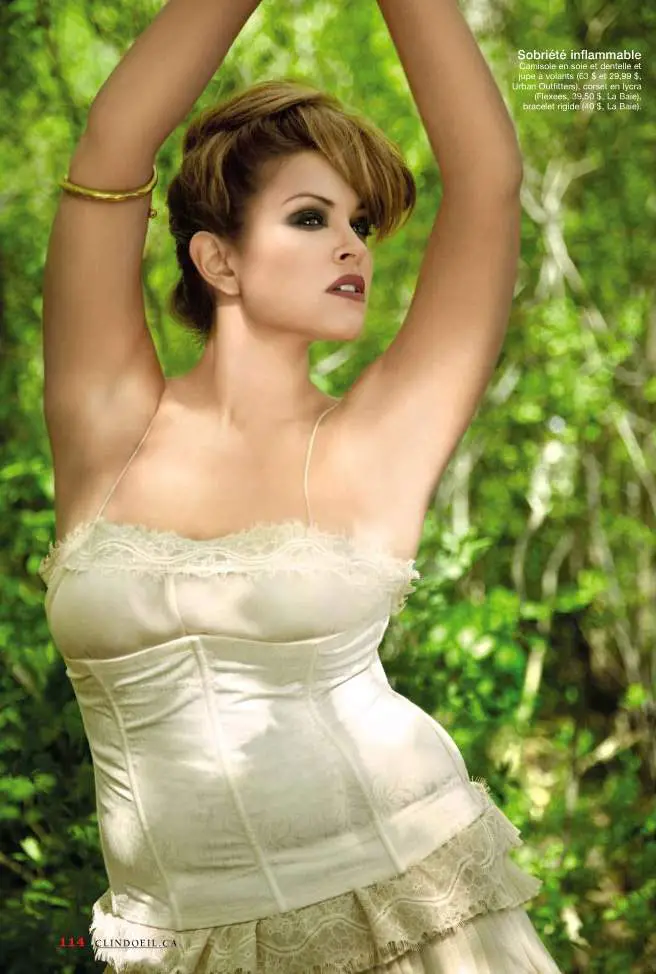 All photos from Judgment of Paris
Below is the interview from the March 2010 Cover shoot (it is in French, so I have NO idea what they are saying! ) Anyone for translation?
To see more shoots, collections, and features on plus size models, please visit the Judgment of Paris!
What do you think??