Last week, I shared with you the newness coming to blog, well, today, we launch Show and Tell!
Remember back in the day, in elementary school when you got to bring a special toy to school, to show people how cool it was? Well this is the grown up version where you show us YOU and YOUR style and tell us what Curvy.Confident.Chic. means to you!
Today's Show and Tell:
Vanessa Reece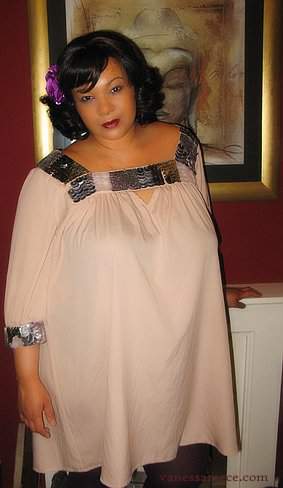 Curvy.Confident.Chic is….
…a state of mind. Finding your own style to suit your curves and having belief it is 100% you. Then holding your head high and working that style without effort – because you know yourself better than anyone. People can inspire you, but no one can give you that inner confidence. That's up to you. When you have it and you know how to dress your curves; that to me is Curvy.Confident.Chic.
Each week, we will feature a curvy fashionista who will show us their foxy fits and tell us what Curvy.Confident.Chic. means to them!  Would you like to be featured? Shoot me an email with what this means to you and some of your fiercest fits!