Last Tuesday, I came home to sunny SoCal to visit family. It was so beautiful out! I headed home for two reasons… my new nephew was born and I had to handle some biz, but while down here, I fell in love! Rather than give a huge drawn out story, here is my new love of my life!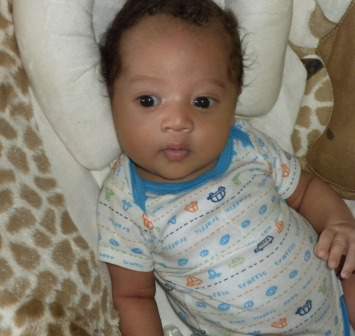 Seriously! If you saw him in real life, you would be in love too!
My sister lives in the most beautiful complex, with a river flowing through it, so I had to take advantage of the scenery! Sticking to my boho luxe style, here I am!
I am wearing DKNY Tunic Dress, leather corset belt, Dior bracelet, and earrings I made!
Asides from chillin by this beautiful setting, I had the pleasure of hanging out with plus stylist, Reah Norman– chopping it up about all the fabulosity plus size fashion is making!
Happy Tuesday!