Imagine the opportunity to recycle used garments into an amazing masterpiece that will change someone's life. Discarded to Divine is that opportunity.  Designers at various stages in their career come together and fashion garments out of donated items from the St. Vincent de Paul Society, deconstruct them, and then construct illustrious works of art, auctioned off for charity.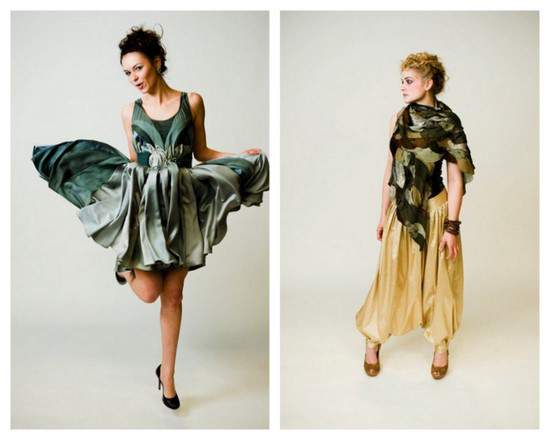 The auction takes place following the highly anticipated runway show, Thursday, April 29th at St. Mary's Cathedral on Gough Street, in which the designers feature their innovative transformations. Amongst the students and emerging designers showing, special guests include Jay Nicolas Sario and Sweet P. of Project Runway, Colleen Quen, and Cari Borja, and others.
Discarded to Divine benefits the programs St. Vincent de Paul Society provides to support low-income people in need and victims of domestic violence.
"With help from designers and visionary volunteers, Discarded to Divine has become more than a fundraiser–it is now a movement that embraces charity and sustainability to restore the lives of those around us….  Discarded to Divine is about renewing the lives of both the less-fortunate and those helping them."
Please visit their Facebook fan page or the Discarded to Divine website for more information about the event.