The Taboo Fashion show with Plus Friendly Designer K. Antionette Designs
First and foremost, let me tell you, the Bay Area's plus size fashion scene is definitely one to watch!  If not a plus size designer, a designer who caters to plus size women equally is my type of designer!  Such is the case with lingerie and swimwear designer, K. Antionette.
The Barber Lounge (yes, an actual barbershop, but tre chic) in San Francisco, set the scene for the debut Spring/Summer collection, called Taboo.  Fellow fashion blogger Kristal of Boudjua and I arrived extremely early!  With custom drinks fashioned by Smart Energy Cocktails, gift bags catered by Smart Water, I anxiously waited what was to come for my curves!
Making rounds, I was excited to see both of my fellow Bay Area fashionable designers who cater to the curvy fashionista!  Jackie from JRichelle Designs and Latoya Skinner of Chan.nel Karma (you all will meet her very soon!) came out to support Kim, the designer!
What was even more fabulous is that there was a live photo shoot by the lovely Lala Yone!  After the models walked, the shoot took place in the back, with a barber chair!  I loved it! ABSOLUTELY LOVED it!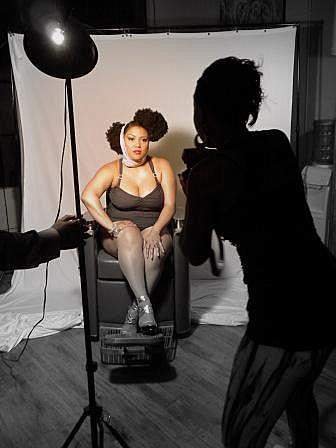 Although they had the straight sized models, I had to share with you some of the fabulous curvy fashionistas! Â The show opened with swimwear and followed by lingerie!
The Swimwear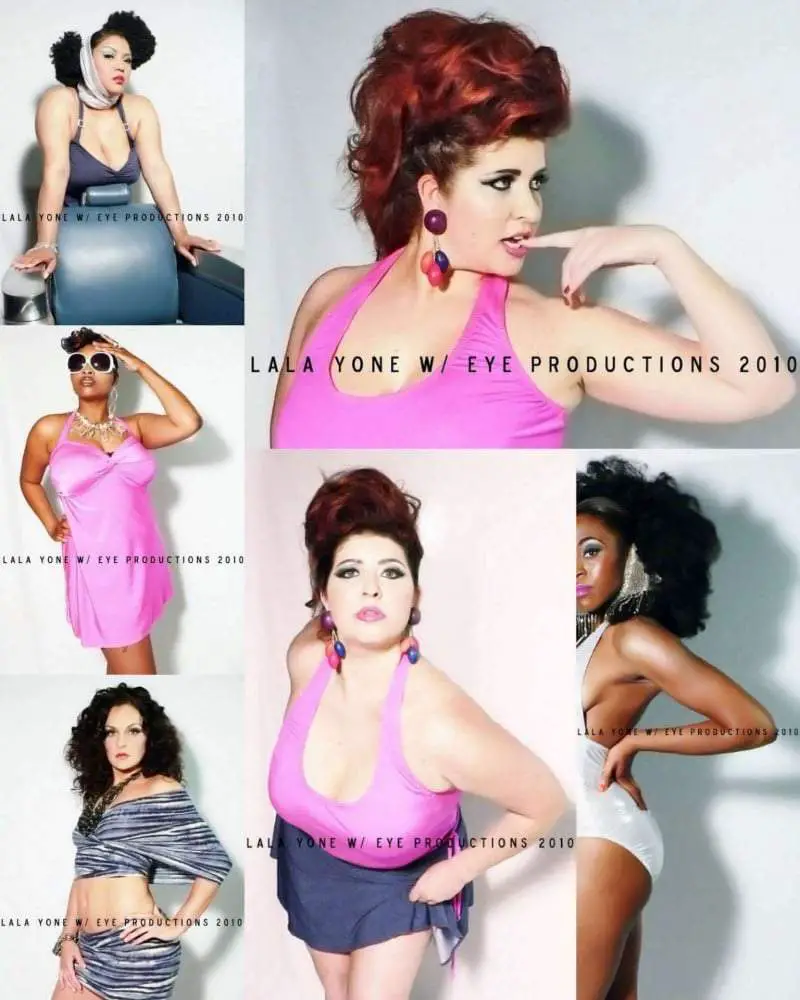 The Lingerie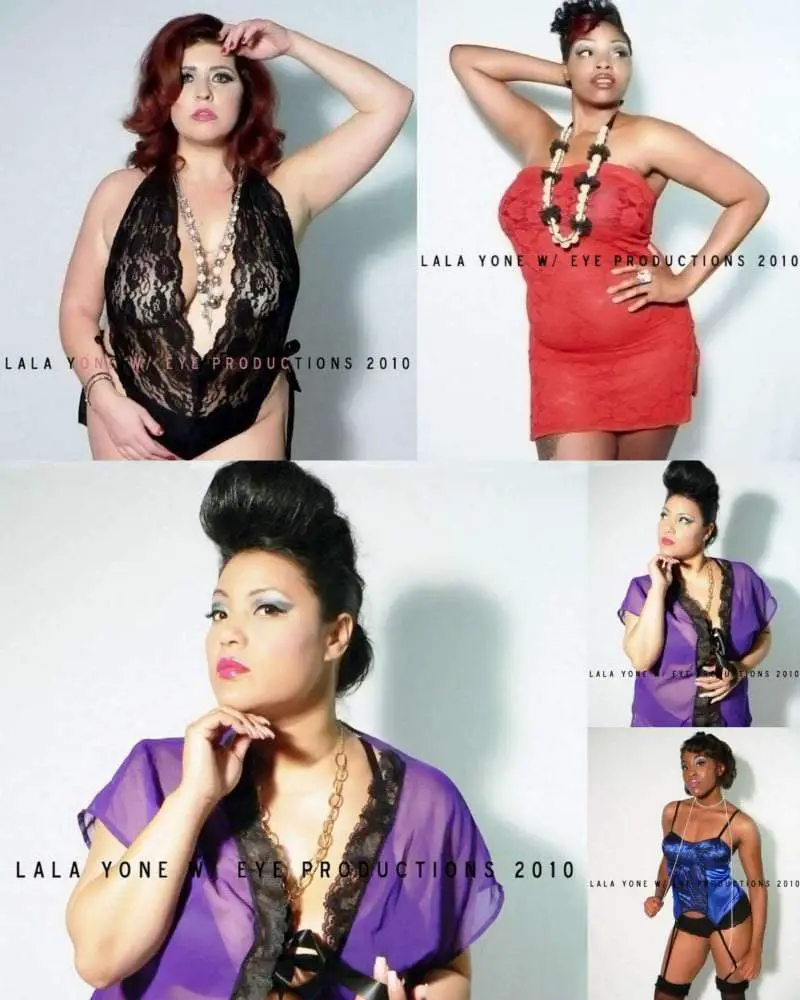 What do you think? Would you rock any of these?