What would a trip to Full Figured Fashion Weekâ"¢ Â be without fully experiencing the fashion capital?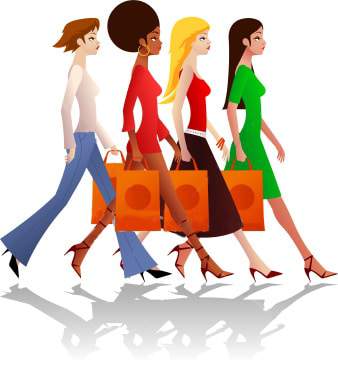 Did you come last year and not know where to go, OR are you coming to Full Figured Fashion Week this year and want a more personalized experience while you shop?
Well, this year, to assist with your NYC shopping ventures during Full Figured Fashion Week ™, join me, your fashion blogger and stylist along with plus size comedienne, Erica "FAT BITCH" Watson, on an escorted, plus size shopping excursion to take you inside the showrooms, boutiques, and designers who cater to your full figured curves!
What does the Shopping Excursion entail?
Travel throughout NYC in style with an executive car service, chauffeuring you to the latest plus size haute spots
We share with you our inside access to the latest in plus size fashion- offering you special access, insider knowledge and exclusive discounts
Access to the latest designers and retailers bringing you the highest fashion for your curves
Special gifts just for you
Meals provided to keep you fashionably charged throughout the day
And sooo much more!
How much does it cost?
$100
This includes a full breakfast, drinks, and snacks in addition to travel throughout the city
Space is extremely limited, and on a first come first serve basis
With only 25 spots open for this trip, are you ready to shop till you fashionably drop? Stops on the tour include showrooms, boutiques, and stores that cater specifically to you us Curvy Fashionistas!
For more information, and to purchase tickets, please visit The Shopping Excursion!