Plus Model Magazine Celebrates fashion, the community and gives back!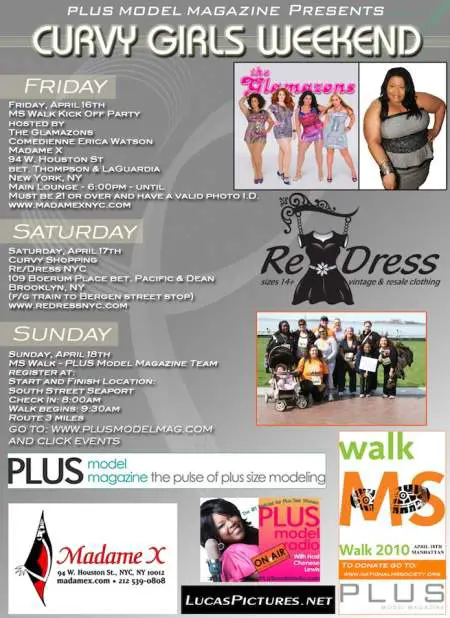 I missed this last year, afraid I am going to miss it again, however, if you are in New York Friday 16th through the 19th you must be in attendance for Curvy All Star Weekend!
What is Curvy All Star Weekend?
Last year, New York's who's who in plus size gathered together to celebrate and mingle!  (I sooo wanted to be there!) This year, they are doing it again, featuring a jam packed weekend with Erica "FAT Bitch" Watson, The Glamazons, and topping the weekend off with their MS Walk!
So what's on the menu? Take at look at the photo on the left, as it details each day and what to expect!
For more information, please visit Plus Model Magazine!