After looking through the Special Roundes Issue of ELLE France, I was inspired to find more fashionably chic clothes for the curvy fashionista. To my surprise as soon as I googled researched "plus size designers in France," I was shocked to see the designs by Jean Marc Philippe. Maybe it's just me but when I think of a France I slowly allowed my mind to fall into the  misconception that French designers only design for straight sizes.  However now that I have seen the fashions of Jean Marc Phillipe I can throw those thoughts away.
Jean Marc Phillipe is no stranger to plus size fashion, the company is a family business that  has been in existence for 20 years.  Jean Marc Phillipe has opened my eyes; the designs are unique  and sassy. Just flipping through the lookbooks (which I have copies below), made me want to  book a flight to France and walk the streets in the city of love, carrying my bags of goodies– ahh Je suis amoureux!!!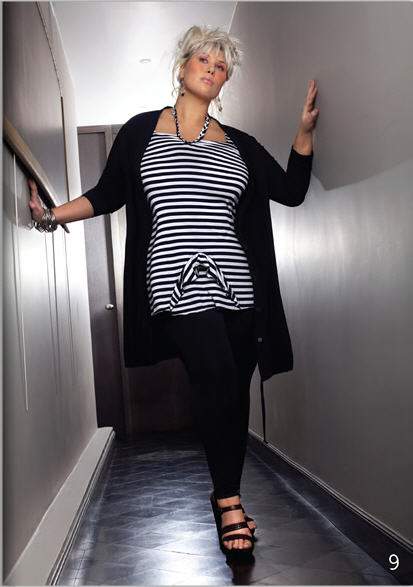 To learn more about plus size fashions available from Jean Marc Philippe, please visit his website!