Today, in an effort to share some knowledge of plus-size fashion and what is going on in the industry, I will be doing two shows today!  One radio and one web TV!  Don't you love technology these days?
So what are these two shows about?  I will first be on Life Size Radio at 3pm PST, 6pm EST with Stephanie Arnold of Life Size Radio!  Following this show, at 6pm PST, 9pm EST, I will be discussing fashion on FormerFatChick.TV with Shareen Newman!
LIFE SIZE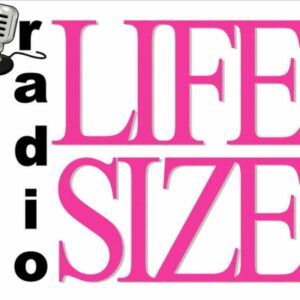 Life Size Radio, which debuted last week with guest Gwen DeVoe, is a radio show launched my journalist, Stephanie Arnold to spotlight plus-size fashion news, events, features and interviews with industry professionals.
The show comes on the heels of what fashion observers call the plus-size fashion revolution, with increased attention to the industry in mainstream media.  Life Size is an hour show, providing a weekly platform to discuss relevant people, events, and ideas while embracing the needs of "life size" women.
"Life Size" will offer an even greater understanding and insight into an industry with tremendous untapped potential.  Arnold said the industry – including retailers, writers, designers, magazine publishers and models – have been neglected.  "I'm using my training and resources to embark on the mission of any good journalist- to tell a story"
Got a question or want to listen?
Life Size can be accessed by visiting www.blogtalkradio.com/lifesize.  The show airs weekly each Tuesday from 6-7 PM ET.  Participate by calling into the show each week during the live broadcast by dialing (347) 637.3489.
Register with BlogTalkRadio and submit questions or comments real time using the instant message feature.  Tweet questions to the host by following her on twitter at www.twitter.com/MsArnold.
FormerFatChick.TV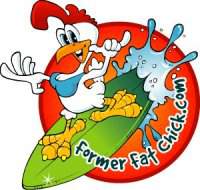 Created out of a need to share and interact with like minded women, Former Fat Chick addresses the issues around being body positive, living life your healthiest and makes weight-loss FUN by encouraging you to craft your own success plan, to fit within YOUR new, healthy, lifestyle. Â For Shareen Newman, it is all about community support and doing what works to get sustainable results over time.
This visual journey to better health takes the form of a unique online community focused on weight-loss and better living.  The site aims to provide a supportive place to be inspired, communicate, and get motivated to reach your personal health goals.

HOW? FormerFatChick.com is highly supportive, interactive and provides a visually inspiring landscape for a web community to escape meet, learn, participate, shop, share and interact around the topic of
weight-loss and life balance. We provide ongoing motivation and support to visitors in a creative and visual way.

Fueled by people who have lost significant weight in a healthy way, our web community support team includes medical professionals and fitness industry experts from around the world, who actively participate and interact directly with users in our community forum.  Video is the primary method of content communication, which provides a more "face to face" interactive experience.
Today's Segment?
Fashion for the Plus Size Woman

Black again? To belt or not to belt? Where can I get fashionable plus-size clothes? These are just a few of the questions we will be asking two Plus-Size Stylists who can tell us how to dress ourselves at any size. Marie Denee and Tina Sanchez will be here to answer your fashion questions.
Marie Denee blogs at www.theCurvyFashionista.com where she "set out to share with all the Curvy.Confident.Chic.Fashionista's that we CAN don the latest and greatest of trends, fashions and styles that are made with US in mind!"
Tina Sanchez blogs at www.mstinasdailys.com. Tina is brings to life a fresh new take of fashion by adding the element of freedom: the freedom to be creative, inventive, and sensational. She has waged war against the crimes of fashion since age 5. Today she is dedicated to bring out the "she-wolves" of today's women through her motto of "life, adventure, & the pursuit of fashion."
Ready to watch the show?
Pre-register for Stickam in order to participate in the live chat and submit  questions at Stickam then head on over to Former Fat Chick to watch the show!