Earlier this week, Grazia revealed Evans' recent ad– a reinterpretation of the top plus size models on the same fashion of Vogue's infamous cover shoot of the top models.
Then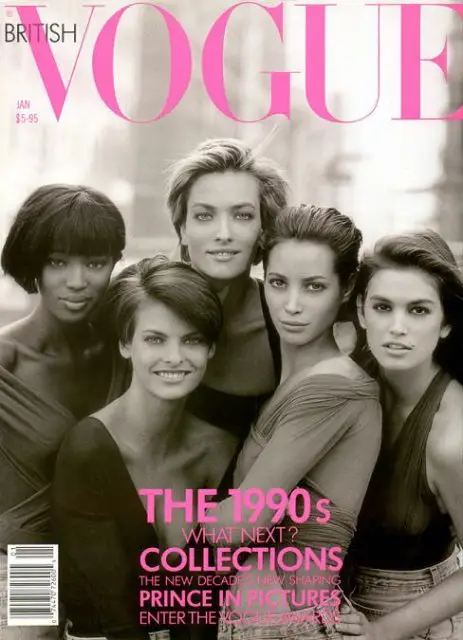 NOW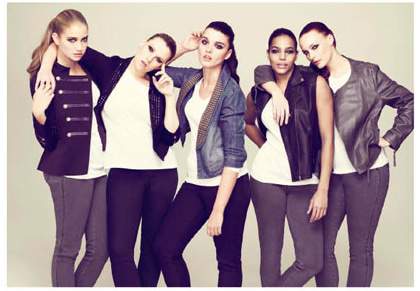 (From left to right: Britney, Haley, Crystal, Amber, and Peeky)
Thank you to Evans for bringing to the forefront, models who have become household faces, names, and those who have ventured into places few plus models have had the chance to do!  Even if you do not know the names- look at your catalogs, websites, and magazines once more, and you will see them…  Better yet, let me give you a little bit:
The Models of Evans new campaign
Asides from the illustrious Crystal Renn, finding out about these models poses a challenge, but I have found a little background about a few….
Haley Morley of Mark Fast London Fashion Week fame
Peeky– Managed by Hughes models, Peeky has modeled for Marina Rinaldi, Ulla Popken, graced the cover of Avante Garde and various print campaigns.
Amber Tolliveri– the 5'9" model has fashioned spreads for Macy's, Sears, Kmart, and Ulla Popken.  She has also modeled for Dove, Special K and Pampered Chef
Britney Vecchio– I could not find much on her… L
Gary Dakin, VP of the US Division of Ford Models, shares "These supermodels of the "plus" industry are making you forget their size.  It is women like these that are going to knock down the final barriers, showing that they are some of the best at what they do by modeling for some of the key opinion formers and brands within the fashion world."
These models sit at the tip of the iceberg of the major plus size models that have been making way for the curvy fashionistas of the world.  The Librarian of Every Body is Beautiful and Heinrich St. Germain of Judgment of Paris do an excellent job of rounding up the pioneering plus size models that have been doing it big time!
Oh and if you are ready to shop the newest collection, make sure you visit Evans.co.uk now!