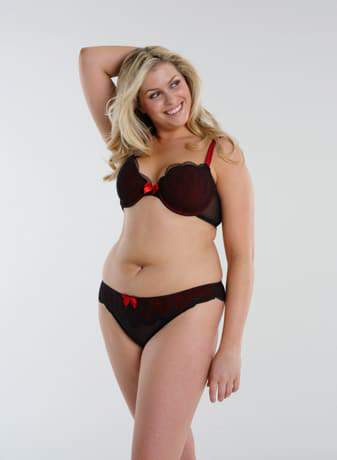 My Curvy Ladies! My Curvy.Confident.Chic. Plus Size Ladies! Oola- Lingerie is here!
As a plus woman, you know how hard it is to find amazing lingerie that does its job AND looks good! I am talking about GREAT support, AMAZING shapes, and DELICIOUS fabrics! I have stumbled upon a new designer line of lingerie that was made with YOU (the plus size diva) in mind!
OOLA Lingerie launched this FANTABULOUS Plus size lingerie line in 2008. This company is UK based that does ship to the US! Their fabrics come from all over Europe and focus on building a brand, which reflects their desire for great fit and comfort.
Currently, OOLA has two lines. They are OOLA Expressions and OOLA Temptations. OOLA Expressions are flirty and sweet, while OOLA Temptations are glamorous and sexy. Ladies, whether you choose to be either, you must take a peek at this new line!
www.oola-lingerie.com
Have Fun!
Marie Denee