I am feeling a little sweet and feminine for spring and have I have just the fix here. PLUS SIZE Floral dresses. On trend for spring I am here for all the sweet and playful options here. Today, I just shared this UBER amazing ModCloth Floral Maxi dress and thought to myself, instead of sharing one fabulous dress, why not like, TEN? I mean life is full of fabulous options and what kind of girlfriend would I be if I did NOT share the fab finds I did?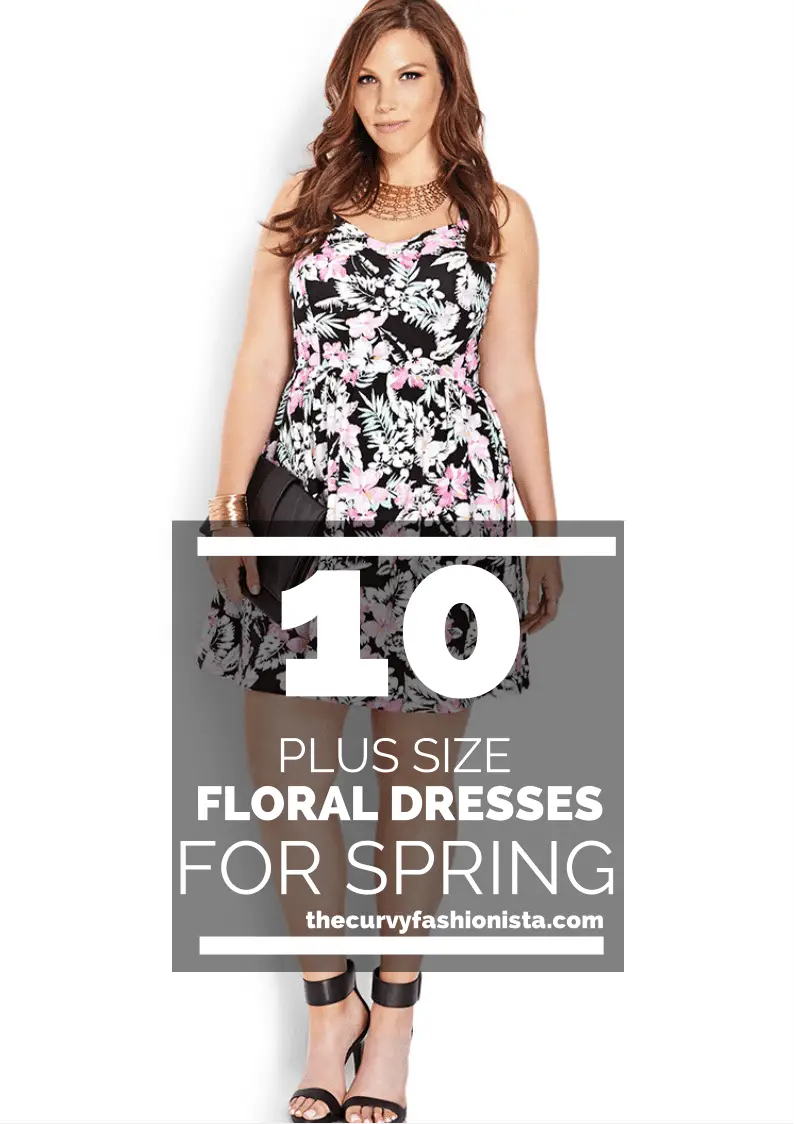 So I rounded up a few, some for tea time, some perfect for Church, others for date night and others for just being fabulously fly in… Some for the conservative, some for the bold and daring. Those who want to drop a few dollars and some for those who are looking for a great deal. You have to love that plus size fashion is giving us options to play in these roundups!
Are you ready? Here we go:
10 Plus Size Floral Dresses to Get Into for Spring
In order of appearance and link is in blue:
Cabiria Francesca Dress at Madison Plus Select; Christina Maxi Dress at Igigi; Flirty Flounce Wrap Dress at Kiyonna; Floral Maxi Dress at Nordstrom; Floral Spot Skater Dress by Pink Clove; Floral Sundress at Torrid; Midi Dress In Tropical Floral Print by ASOS Curve; Multi Floral Day Dress With 3/4 Sleeves by Simply Be; Paradiso Fit & Flare Dress at Forever 21; Verpass Jersey Dress with Allover Print at Navabi
See what I mean? How fun are these? Can't you see yourself rocking out in them? I mean, in addition to these dresses shared, there are tons more that I could go wild with… maybe I will in the future, but in the meantime, you have to check out these that I shared a few more that their sites share too!
I have them linked up for your shopping pleasure to make it a bit easier for you to have fun with! Are you into dresses? You know, if you asked me this about three years ago, I would probably reply back with sharing how "sweet" I find floral dresses to be… but now that I find myself in a different place, I am here for all of it!
Hehehehe…
Which plus size floral dress is your favorite? Which one can you see yourself sashaying in? I am here for all of this! Ha!