Comfort is key, especially as it is extremely chilly outside! We rounded up a few winter plus size loungewear finds that we're lovin' lately, that will hopefully inspire a little peace and extreme comfort! We want all the comfy cozy pieces to live in while snuggling up with our significant other or furry friend on the couch and sippin' on a hot toddy!
Want to feel comfy and cozy, but still cute?
Not gonna lie, an oversized ratty t-shirt and sweatpants from 10 years ago are certainly what you may catch us in while working from home… but we're starting to think that the dog is judging us.
Don't get us wrong, there's nothing wrong with your tried and true lazy day outfits, but sometimes you want to add a little va-va-voom into your everyday. Especially now, when each day can seem the same! Change it up and celebrate yourself!
Don't forget to take time & Check in With Yourself.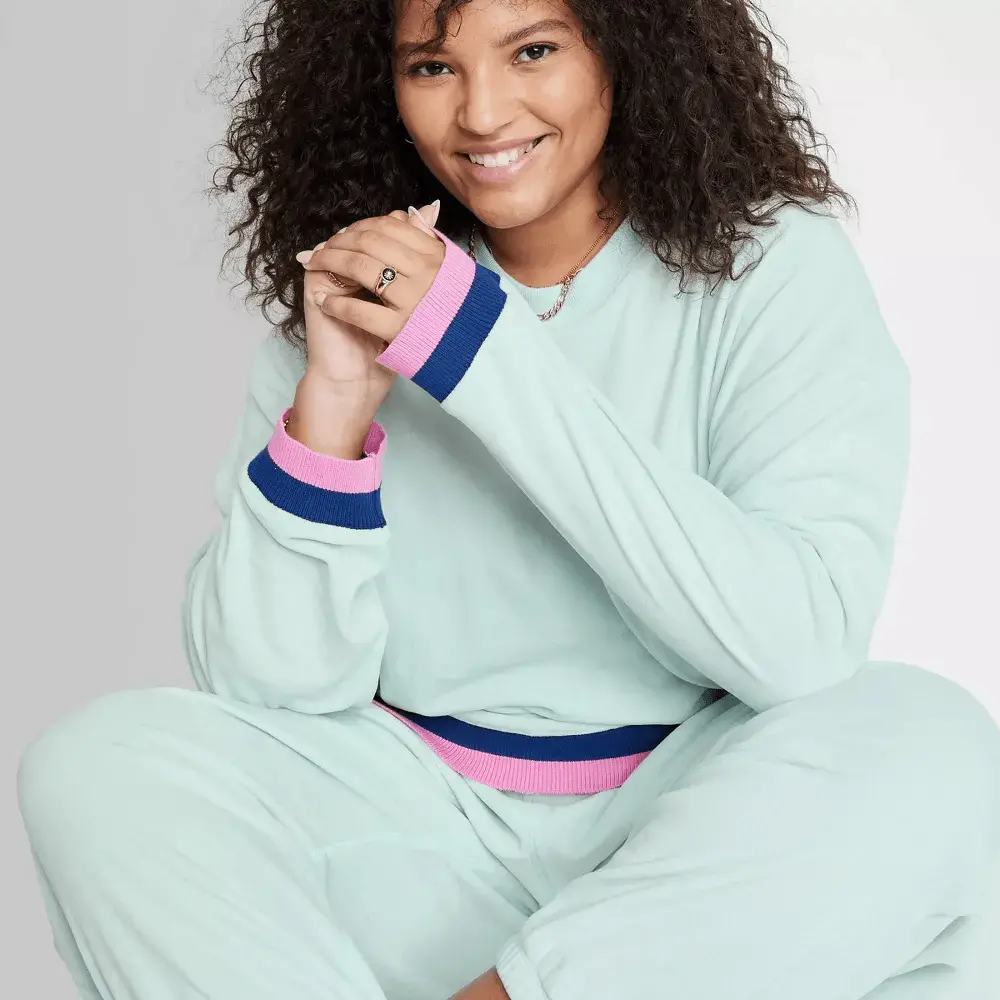 Coming into this New Year and wrapping up the holidays can be inherently stressful, so remember to check in on yourself!
Have you had a glass of water lately?
Is there too much to do on your plate??
Do you find yourself daydreaming about a vacation?
Get some rest for yourself! Slip into the coziest of these winter plus size loungewear options we've found and snuggle up to a great book!
We are encouraging you to slip into something cozy, soft, and comforting. It's a scientific fact that what you wear can alter your mood!
get into these super plush and cozy Winter plus size loungewear finds!
As The Curvy Fashionista editors, we write about stuff we love and think you'll like, too. We often use affiliate links, which means we receive a small share of the revenue from your purchase. This does not affect the amount you pay for the product in any way, shape, or form.
HELLA COZY VIBES, right?
What are your thoughts on plus size loungewear? Did you spot any winter plus size loungewear options that you want to add to your closet immediately?
Seriously, we can't wait to slip into our soft and comfy loungewear and do all of our sale shopping from the comfort of the couch this year!
TCF Fam, we are curious – what are your goals and plans for this year? Have you already set up your resolutions? Or are you still working through them? There is no judgement here! Let us know!
Personally, we are working on a New Year's Theme, vs a resolution, to give ourselves some encouraging grace! While there are quite a long list of goals, we will be making this list in the comfort of our coziest winter plus size loungewear!
Stay safe, loves!