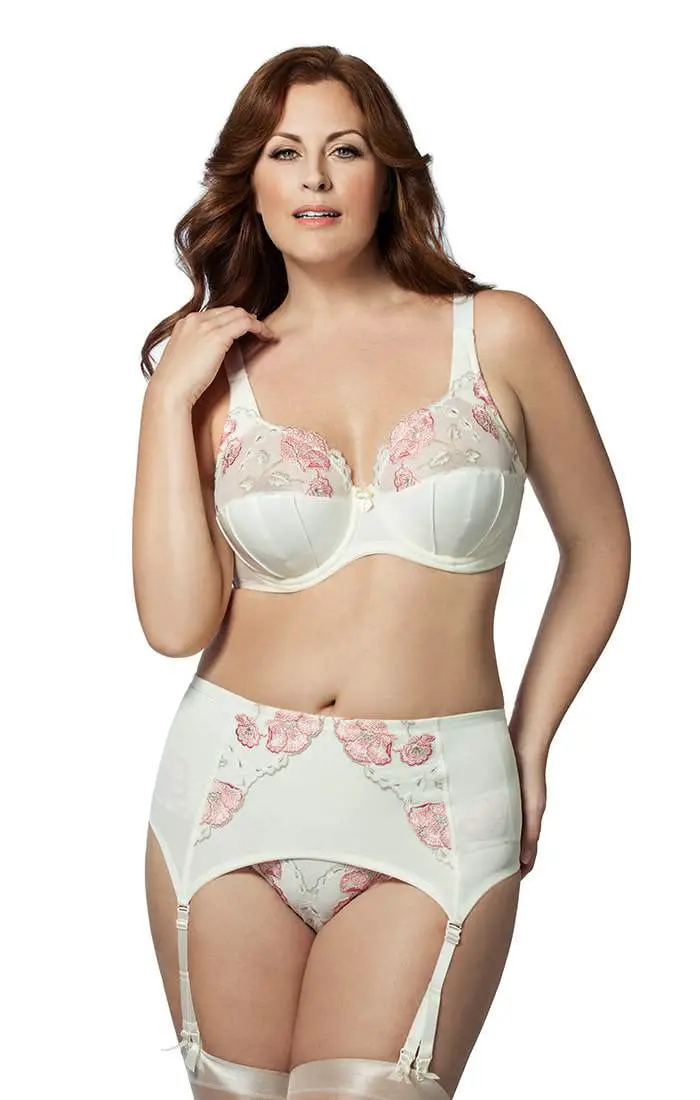 Lingerie serves two important but totally different roles in your wardrobe. First, the right undergarments can lift, hold, smooth, and enhance your curves. And second, the right bra can make you feel prettier, sexier, and more confident- but for us curvy gals, the struggle is real. Searching for the perfect bra is no easy task! I mean, you sit there asking yourself these questions:  Will it provide full coverage? Will the straps dig into your shoulders? and oftentimes, Will this be functional? But the truth is, my most important concern is just how pretty my bra is. I mean, I love a good support bra, but I like to feel sexy too! Right? This is where Elila comes into play!
Elila has been creating designs in its full figure intimate apparel line since 2004. So they are no strangers to providing top quality, handcrafted designs that provide full figured women with optimum levels of comfort, support, with enough "pretty" to keep us feeling confident and sexy. So I was beyond geeked, when I learned that the brand had expanded its line of bras to include beautiful new prints in an impressive range of sizes… I am not even kidding. I felt like my wishes have been granted!
Are you a fan of a great soft cup bra? A soft cup is a bra without structure, underwire, or padding and Elila took their soft cup favorite and upgraded it to a lacy retro style. From what I hear, it is theeeeeeee ultimate comfort bra. And guess what? A few of their softcup styles are available up to a 52 N! Impressed. I mean, seriously, how can you not love this? Ohhh, and they also glammed up the 2401 underwire bra too, now you can lift, separate, and support in old Hollywood style! I absolutely love the design, how cute is this bra? And it's available from a size 36D to 46K!
Rather than geek out, let me share with you a few of my favorite styles! Are you ready?
Elila Gives their Full Figured Bra Collection a New Lift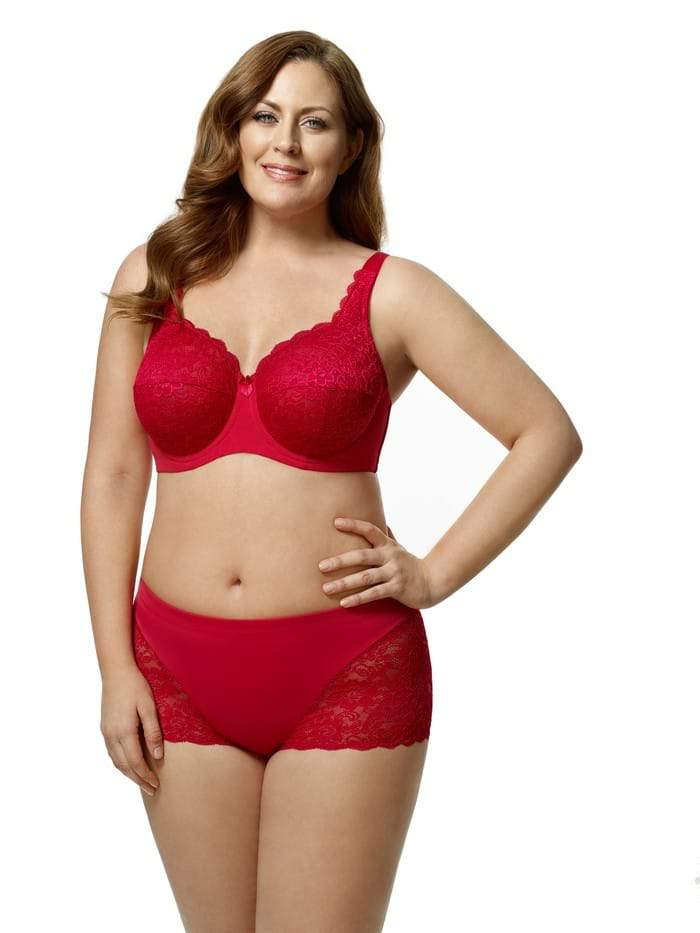 Shop this look now, at Kohls.com!