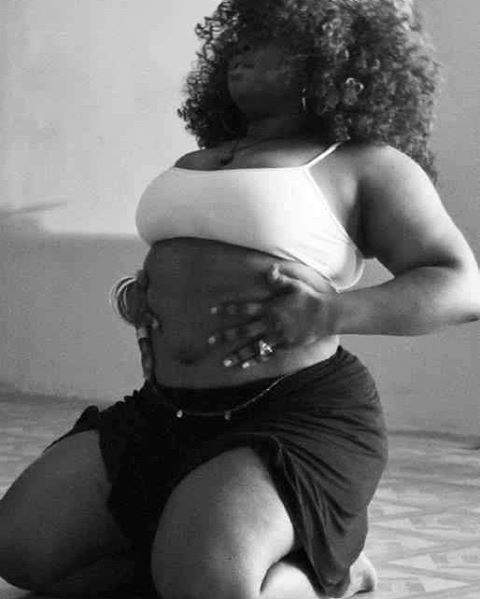 Valentine's Day has come and gone and so are most of the messages about romance, plus size lingerie, pole and/or lap dance classes and so much more. There's one problem with all this hype around 'finding your sexy' and 'being sexy for your love', it doesn't last. You take one class, you buy a new lingerie set, you invest all this energy in maintaining the illusion of sensuality and then it falls to pieces days later.
Why?
Because most people don't know how and don't want to talk about what it takes to create a sustainable relationship with your power (or sexy in my world) that carries you from day to day.
I'll be honest Valentine's Day is actually one of my favorite times of year! I value this time of year as an opportunity to re-boot my own self-love practice, remind myself to take my pleasure seriously and to embrace the healing power of stepping into my sensuality.
You might not hear sensuality and healing in the same sentence but in my sensual dance classes, Woman Untamed, it's an unbreakable intersection that we sit in every week we come to the dance floor. In today's piece I want to share with you 10 unconventional ways to embrace the healing power of your sensuality so you can feel like a bombshell, everyday.
10 Ways To Embrace Your Sensuality Beyond Valentine's Day
First let me explain the true definition of sensuality. To be sensual is to be viscerally connected, open, raw, vulnerable, reachable and penetrable. Sensual is the opposite of numb. Our sensual energy is fuel that we have access to throughout our daily lives, that gives us the power to call us out of autopilot mode, so we truly live. To be sensual, is to feel life coursing through your veins, anything less is to be disconnected.
We have been taught that having a sensual connection to our bodies is unnecessary or at the very least on the bottom of the priority list when it comes to life. Shifting out of that mindset takes effort and devotion but the reward is tremendous once you've awakened your body out of numbness.