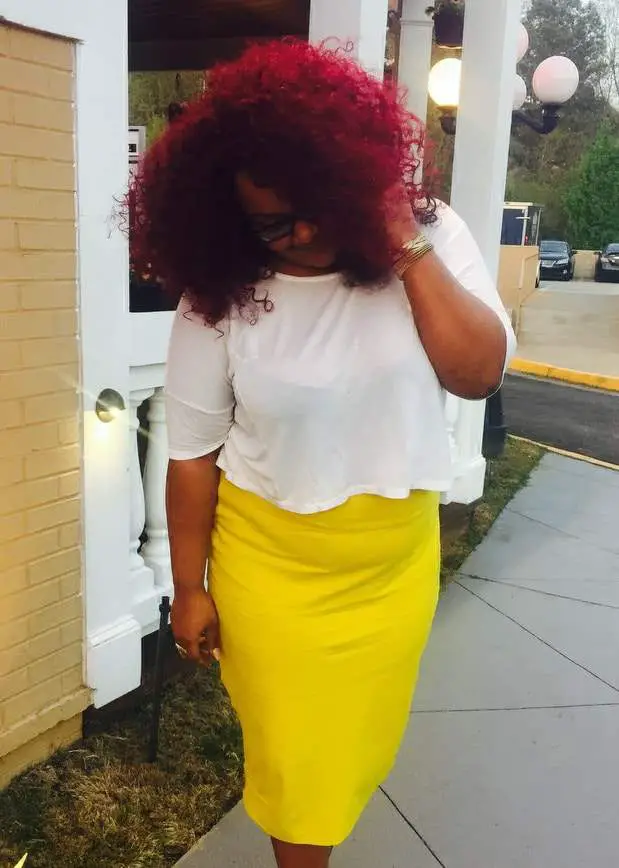 Hey girl hey! Happy April! I know it Is a little late there, but hey, girl hey! Last week, I was traveling and I didn't have the chance to get this note out to you, but I wanted to at least touch base a little bit and let you k now what to expect the rest of this month-right?! Right.
So, April?!?! I cannot believe we are officially in spring and I am experiencing my very first spring on the east coast. Pardon my excitement, but pollen, blooms, birds chirping? This is all new to me and I am more than just a bit hyped… but even more exciting? Bright yellows and crisp whites! I am here for spring color and style! If you missed our plus size spring trend guide, no worries! This month, we break it down a bit for you- where to buy, our fave picks- as we have done with spring Maxi Dresses already! You seem to love a great shopping roundup, so I will keep those going for you!
And definitely look for few more spring cleaning tips later this month! I mean, with all of the newness you are going to be buying, gotta make room for it all- right?
Also really exciting? The latest for the plus size wedding and plus size prom season! We have already started to share a few plus size prom picks, but wait till you get a bit of the plus size bridal lingerie, the wedding gown collections, and a few wedding guest picks! We have you covered boo! Like below, I had a fancy wedding and Rent the Runway saved my life! 
But also? April showers. A great plus size raincoat or trench, pair of wide calf wellies and the accessories to keep us fashionably dry is on its way!
Oh! And as we get ready for our TCFSWIM Event (sold out- whoa!!!) trust that we will have for you a great round up of swim options at the end of the month into next!
About my look? I had to get into this Jibri yellow midi (from her Spring collection) but since I was just chillin with the homies, I threw a relaxed white crop top with it! I kept the shoes neutral, but I already have ideas for how I'm going to rock this skirt again! Hehehe- options!
You see? There is sooo much fun stuff happening on the site and I want you to have fun and let me know what you want! We are YOUR destination into the world of plus size fashion, so sound off!