Heyyy girl hey! How are you doing?! It is the first week of December and just getting started with the celebrations of the blog turning six! Can you believe it? In addition, WHY did I start in December? IONO. LOL HOWEVER… this doesn't mean that we cannot play and celebrate and have a great time- Right? And today to help us have a little fun, Lane Bryant has stepped into the mix with TWO GREAT GIVEAWAYS!
Two lucky readers of the blog will score $300 gift cards to spend at Lane Bryant! (Because 2 x 3=6, get it?)And being that we are at the beginning of the month, this means perfect timing for that dress from Isabel Toledo or a new Sophie Theallet set, those new OTK boots, or something festive and sexy from the Seriously Sexy collection from Cacique– obvs you can see where my mind is at… what?! IJS.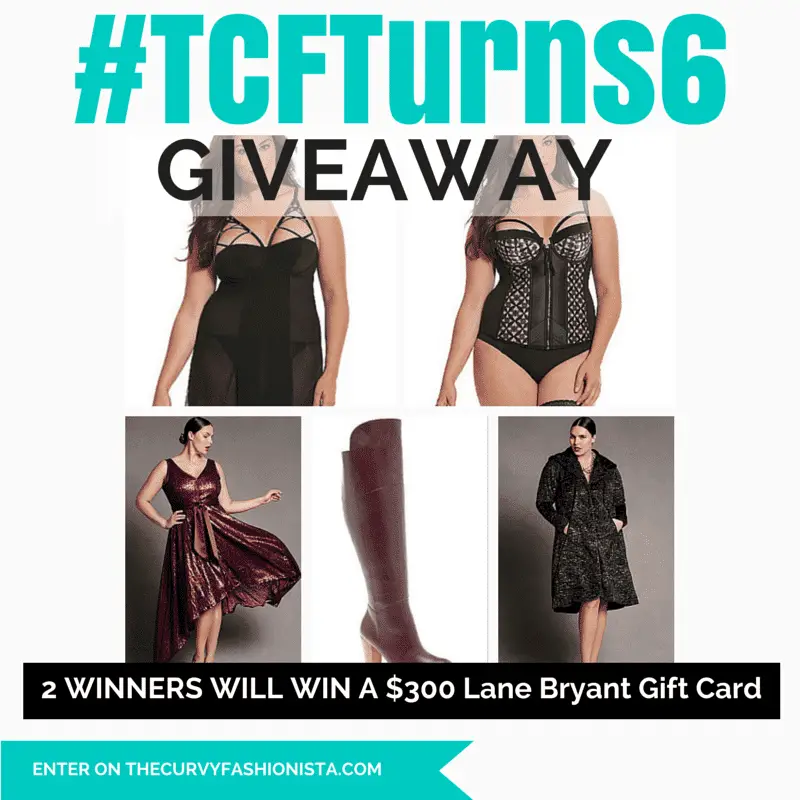 To enter, it is easy! For each action you earn points! The more actions you complete, the more points you earn! It is that easy… Tell us your fave finds from the site, share the links (I am nosy), like and follow us, and voila! You have entered! Exciting yes?!
Are you ready? Here we go!
#TCFTurns6 Giveaway: Holiday Stylin' with Lane Bryant
You have until 12/09 at 11:59 pm PST to enter! Move fast! Remember, some of the actions you can perform daily! ALSO: Some had shared that you had some troubles entering, try on your desktop!
DEAL ALERT: Save up to $75 with Coupon Code DECGIFTLB At Lane Bryant! Offer Valid 12/2 – 12/19. Online Only.
PS. Have you entered the other TCFTurns6 Giveaway?
The Monif C Plus Size Giveaway as well?!
Make sure you get them all in!