Last Minute Holiday Gift Finds Under 20$ -For the Accessory Queens
You are shopping for your gals and you've always noticed one thing about a few of them: they absolutely love accessories! They're the type of fashionistas who can't go anywhere without an accessory-spruced ensemble! They're the type of gals to feel naked without jewelry, scarves, bracelets, a nice clutch, you name it! You notice that all of their accessories are from high end brands, which means spending big bucks that you don't have.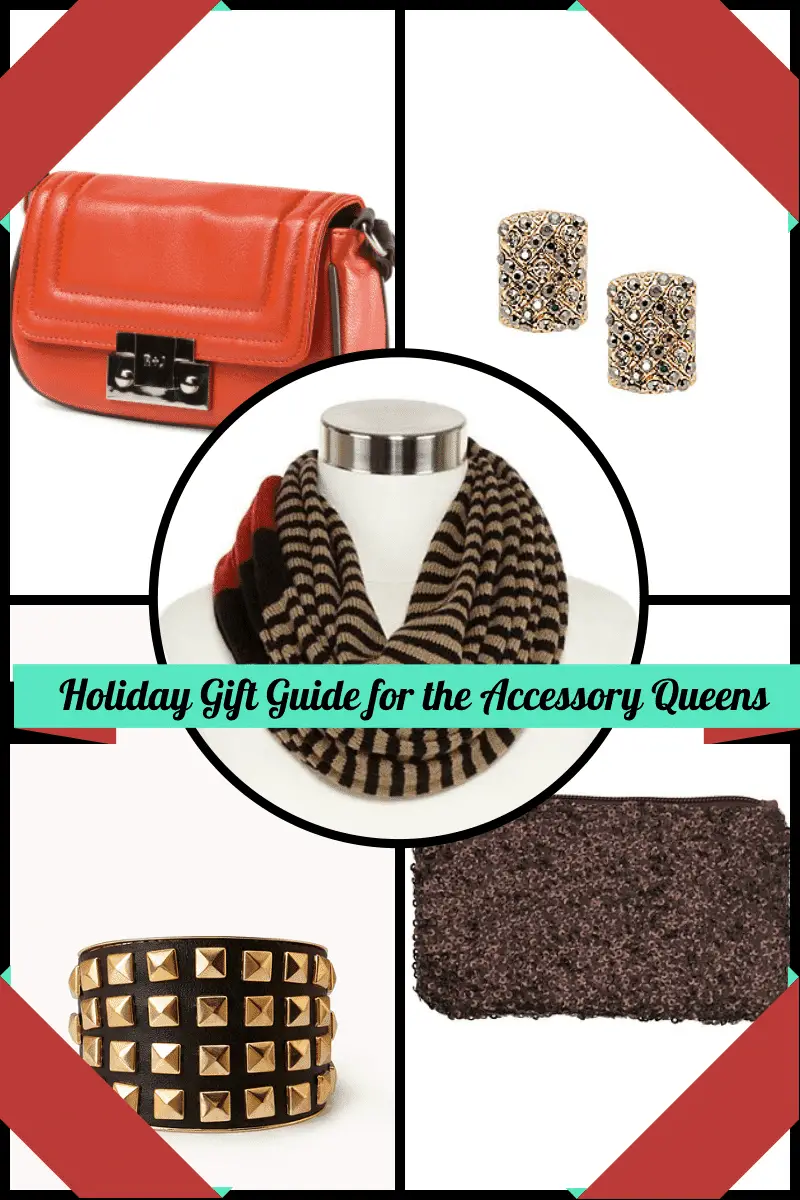 You really don't have time for all of this high end spending, and soon you start to say forget it! But the problem is, you can't think of anything else that complements them the most. I mean, you do call them the accessory queens for a reason! You're totally bummed, as you try your best to figure out your next move. Well for one, let me just tell you right now: stressing is a total don't.
Things will work out; you will get them a gift, hug, kiss, and be the merry gals you've always been! And besides, haven't you heard of holiday deals?! Girl, before you go on giving yourself headaches and high blood pressure, get it together and stop the worrying!
You're the ultimate gift giver; this is what you do for a hobby; you've got this! You'll have no problem finding cute things that they would absolutely love! You know them best, so work that shopping magic, honey!
 Last Minute Holiday Gift Finds Under 20$ for the Accessory Queens
 Liz Claiborne Striped Infinity Scarf on sale at JCPenny for just $17.99
Rectangular Stone Post Earrings by Lane Bryant for just $16.95
Rock N' Roll Faux Leather Cuff from Forever 21 for just $10.50
Bronze Sequin Mini Pouch from Loft for just $19.50
R&J Zarah Date Bag from T.J. Maxx for just $15.00
There are tons of designer accessory deals out there waiting for you to steal, and besides: your friends would love anything you get them! Remember what I said: stop the worrying! It's not about the price or the brand; but the creativity and passion behind the gift you're giving! You know suits their tastes best and that is all that matters! When you know a fashionista very well, she will love anything you get her. So now is the time to get ready to shop, save up, and wow them with these fantastic finds!
Where do you get your last minute finds on a deal? Did this give you a few ideas?