Relationship guru, author, star of VH1′s What Chili Wants and MTV's Girl Get Your Mind Right, Tionna Smalls, is known for keeping it all the way real with women when it comes dating. I read her book, Girl Get Your Mind Right, in record time and really took heed to a lot of her no-nonsense advice.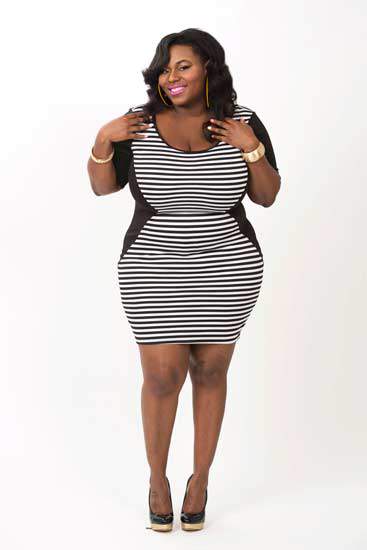 Image Credit: Zap2It
She is confident and curvy and not afraid to showcase those curves in body conscious outfits. Here she is rocking this striped bodycon illusion dress with a fire pair of platform heels. Don't be afraid to wear bodycon dresses ladies! They can be sexy and flattering. The key is the foundation. A great fitting bra and a pair of Spanx goes a long way.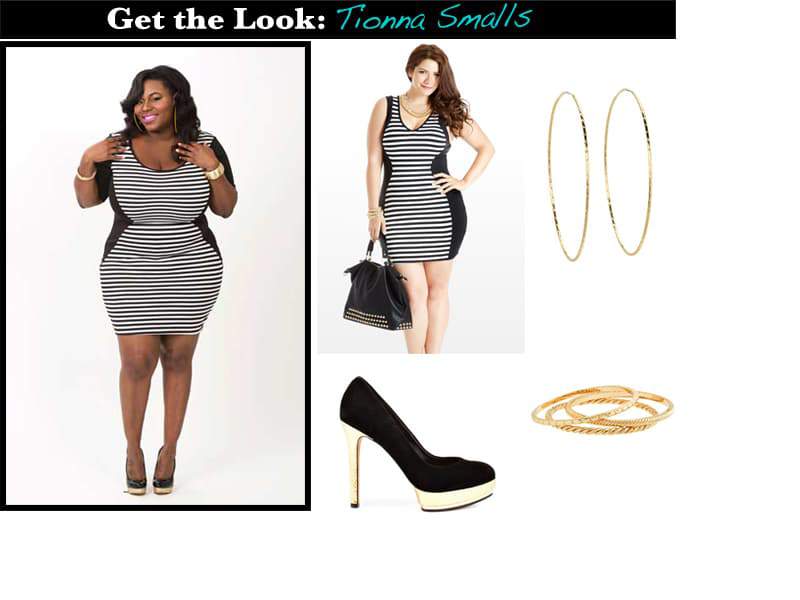 GET TIONNA'S LOOK:
How do you feel about bodycon dresses? Yay or Nay?