I love a good bag.
I love them when they have both personality and functionality.
So, when I saw this fab number from Michael Michael Kors at Bloomingdales, I was over the moon. Something about me right now, I am loving the classy edge. Pencil skirts, peplums, leather, and tailored pieces… all calling to me.
Don't get me wrong, I have my boho maxi skirt and dress wearing moments, but right now, I am feeling more confident, sexier, sassier than I ever have… or at least in a while. Then this tote spoke to me.
Party on the front, classic chic in the back, in bold hues from white, orange, and navy… pick your poison.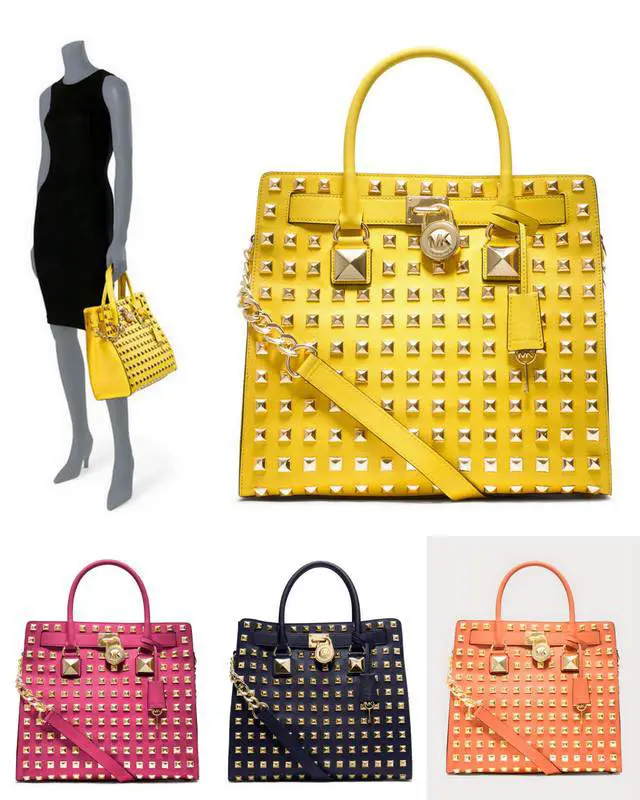 Over on the MK site, they have this Hamilton in White and Pink and Yellow!
Is this something you would rock? Is it too much for you? I adore this bag and probably will make it mines shortly…
If you cannot wait, you can score the bag here at Bloomingdales. If it should ever go on sale, that sucker is mines. 🙂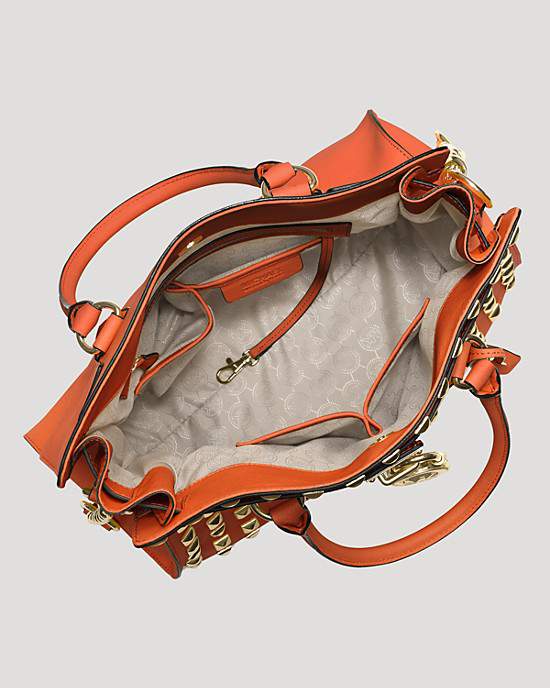 What do you think? Could you? Would you? Better yet, have you noticed as you grow a year better, that your style changes? Evolves?