So….
If you are following me on Twitter, Instagram(mariedenee), Facebook, or have peeped my last outfit post, then you would have noticed, girlfriend has a new do for fall!
Yes!!!
Thanks to my new friends at Perfect Locks, I have had the pleasure twice over to rock their collection! The first time, I went blond-ish. THIS time, I wanted the same curly texture, but I wanted something dramatic with sass. (This is what I told my Dede who does my hair!)
So let me tell you about my Hair! From Perfect Locks, I picked out the Kinky Curly Indian Remy Hair- but this time in a 1B. Knowing that I had some blond left over of the same texture, I had Dede Dye it. I wanted to make sure that I had a pro playing with the hair! While some of the texture changed once dyed, I was still happy with the outcome!
What I am digging about My Kinky Curly Do:
The hair is incredulously soft. With or without product, its soooo soft
Barely tangles, and if it does, a few sprays of water and my Cantu Naturals and I can finger comb it out.
Barely ANY shedding, like barely.
Even after the first weave, with proper care and treatment, I can reuse! WOOT!
Loving the texture, even as the curl pattern loosens up (it is steamed processed- no chemical process)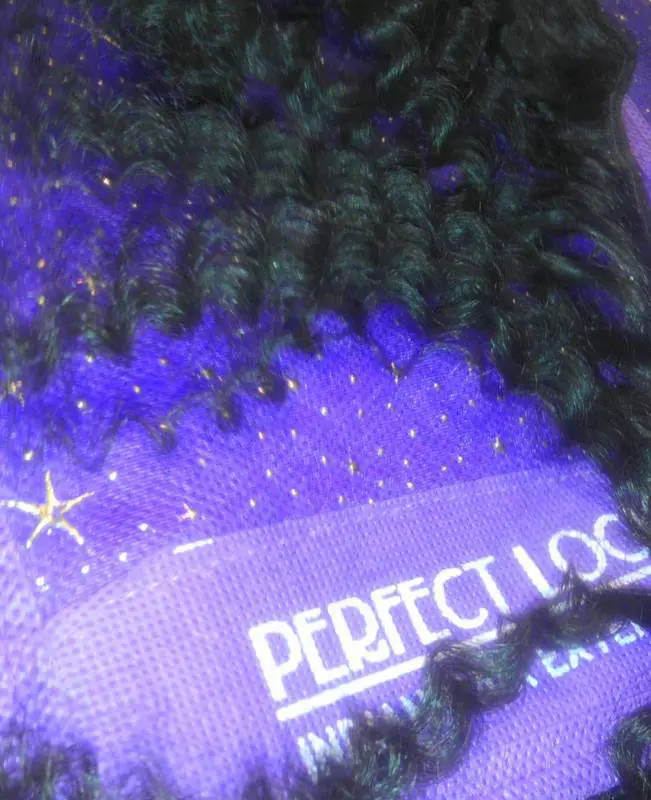 Now, you may ask, WHY PERFECT LOCKS?
Well, since my devastation of getting my hair pressed and losing the curl pattern, I have given my hair a rest as well as chopping off about 3 inches of hair. So a weave it was. Now, not all weave hair is created equal! For the longest time, I had been addicted to the weave, but I thought I weaned myself away from this!  But Perfect Locks has me hooked!
Just got hair done (bare face)
My first weave, (NOT Perfect Locks) the hair WAS NOT THE BUSINESS. Constant shedding, tangling, and hard to manage. I am from the land of low maintenance, so when I had the chance to get my hands on Perfect Locks, read about their process, and what sets Perfect Locks  apart, I had to dive in.
Yooo! MUA Maria Nguyen beat my CHEEKS INTO SUBMISSION!
You can learn more about Perfect Locks here, read their blog, and follow Perfect Locks on Twitter and Facebook!
What do you think about my new do? Have you tried Perfect Locks? Sound off, I want to know!