I have been intrigued lately, by the explosion of printed pants.  I think I like this trend, a lot. So, while I was perusing the Salon Z department online (they don't carry in store), these caught my attention and left me thinking…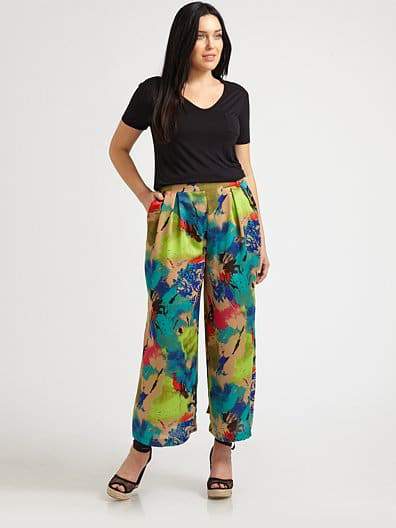 Then as I woke up this morning, I realized I was still thinking about these babies… These T-Bags Printed Palazzo pants.  Living in California and a bit spoiled by the weather, these would be a great pair that would last me all year long (more specifically summer, resort, and spring). I can already see a few ways to wear them!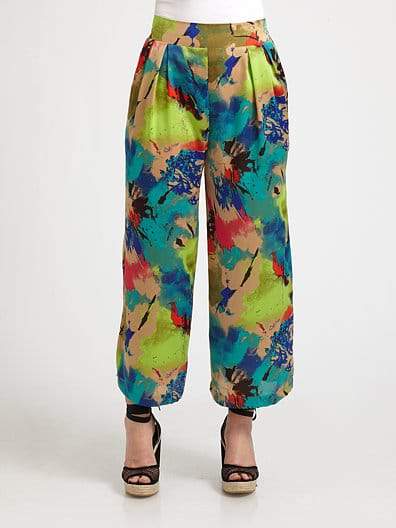 For Day: I would fancy a strapless fitted top, sky high wedges, and layers of bangles!
For Night: I would pair this with a boyfriend blazer, a bold little top underneath, and sizzling heels to match!
For Lounging: A tank and some flat sandals for an easy breezy feeling- yes?
No matter which way you'd wear them, they are bound to make a fabulous statement– yes?
The fact that I am still here dreaming about these, says something…  I really like these pants! Hahaha! Are you familiar with T-Bags Los Angeles?  Over the past few seasons, they have introduced more and more plus size fashion options by way of the department stores! These pants, only found at Saks Salon Z, have definitely made me smile!
But I want to know, how would you wear these?  What would you wear them with?