This past fall, there was a new designer on the scene and I shared with you how the lovely Danielle Line is working with the newest workout wear made especially for us plus size women!
Now, one of my resolutions, more personal ones, is to be more active. I am not out to "lose weight" but I definitely wanted to be more active and comfortable in life's everyday activities- especially as I am now an auntie of a two year old and 2 month old… Noah keeps me on my toes!
So when I attended the Adora Om Luncheon last fall, I had the pleasure of choosing my own fit to play in! And can I share- I am in love and kind of live in my gear (getting the Xbox Yoga and Rumba has only motivated me more!) at home and when I run errands!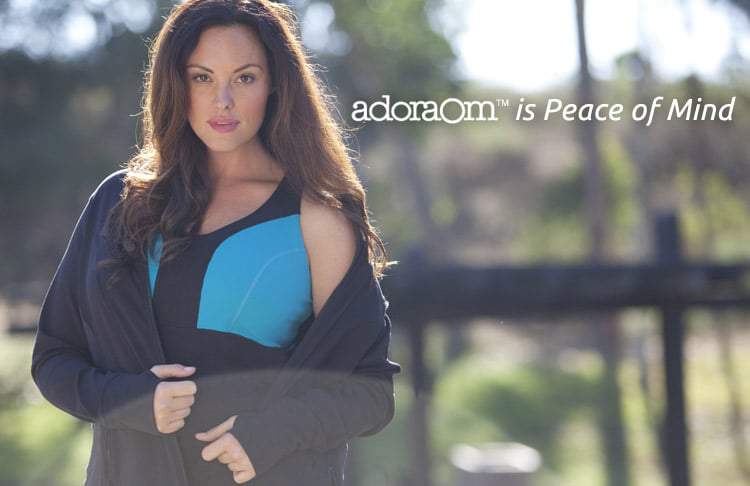 Now that I have had my Adora Om for a minute, taken it through a few washes, and have given it a whirl or four… I apologize for the lack of my pics, but the thought of me doing a shoot after I finished getting my Kanye Workout plan on? Nahhh… lol
I have to share with you what I am digging…
The Fabric? I will leave the technology stuff here for you to reference, but how it felt and wore? Like butter. While holding me in, sweating a bit, I did not feel sticky in my fit. It felt like the clothes wicked away my sweat to neverland… and I sweat.
The Fit? Quite true to size. AND I must say, the fact that I, a size 38DD can rock the babydoll top without a bra and felt all held in? HA! Magic! I do wish the length of the pants were longer, but I am assuming this is a yoga pant cut (at the ankle). The pants do come in lengths, so I am thining this is the case?
The Wash? If I cannot wash it, chances are, I will never wear it. I am way too fuss free with my clothes. And I mean this is workout wear, so it better hold up right? RIGHT! With no change for me in wear after wash, no shrinkage? Sold.
The Style? I love, love, love my long lost jacket. I am seriously devastated that I haven't the clue where my jacket is, but the detail is kind of quite cool with the full sleeve and thumb details! Very sleek and chic, I am happy. No side eyes as I run to the grocery store… I am a happy one.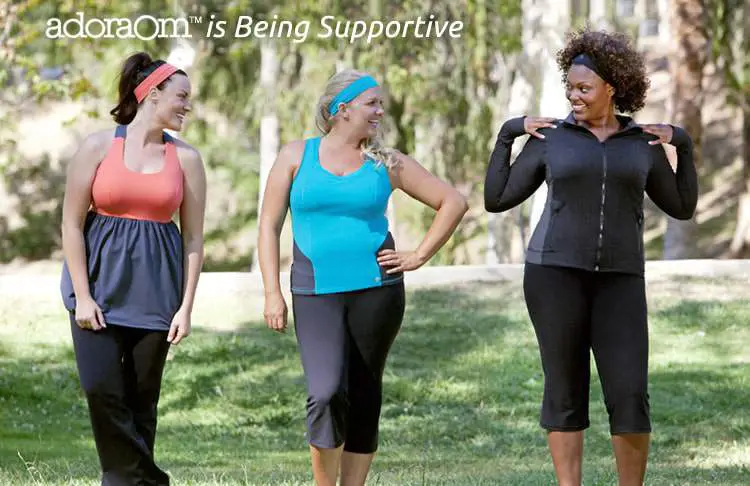 I love the color options, all based in black with neon color ways and trims. All in all, Adora Om offers plus size women workout wear that delivers fashion, form, and function! I can only hope that the collection expands as they introduce additional collections! I could really use some shorts, wide leg capris, and even like a tennis dress…
Hey, it can happen!
You can learn more about the brand by visiting the Adora Om website, giving them a Tweet on Twitter, and liking Adora Om on Facebook!
*while I was given an outfit from Adora Om, this review is my honest opinion and only mine*