Are you Familiar with Rebecca Minkoff?
Rebecca Minkoff is known as one of the top independent accessories designer in the United States. Starting off first in apparel, dropping this to delve into handbags- only to integrate apparel back into her collection, Rebecca Minkoff has a penchant for blending both sweet and edgy into delectable pieces.
AND I WANT THEM ALL
Studs, zippers, leathers, and woven delights- Rebecca Minkoff's Summer Handbag collection has me dreaming- or at least feeling like I am…
Knowing my sweet spot for a buttery leather and being the ever so encouraging enabler, I HAD to just share with you the fabulosity that is Rebecca Minkoff with my favorites from her Summer 2011 Handbag Collection-
ENJOY!
Oh Wait! Before we start with Summer, I HAD TO SHARE WITH YOU my CURRENT lust factor!
The Anthracite Puzzle BF Bag
Okay Then!
Now I can share with you some of my favorites!
The Ostrich Boyfriend Bag


Or in Alligator! (From Spring- I JUST LOVE!)


But this!!! This 5 Zip Clutch


or this fancy lil Apache Tripl Gusset Lady Purse number with chic and sassy appeal!


Feeling a bit feline? The Cheetah Flat Clutch plays to your inner Wild Child

Are you Ready for her shoes?
Although we are talking Handbags, I had to tease you with this Foxy little number!
The Foxy Cut-Out Wedge is sure to turn a few heads!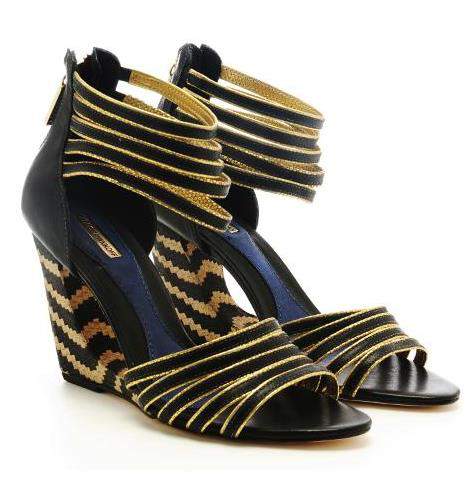 So….
What did you think?
Are you a fan?  Which bag are you now lusting for? Are you ready to shop? Click on your faves to take you straight to the page! Make sure you check out the latest and chic-est Rebecca Minkoff Handbags
and if you tweet, follow @RebeccaMinkoff on Twitter!