Welcome to my first edition of "Behind the Seams" as your fearless Fashion Cruzearati! If you have not heard the news, Chevy chose to sponsor ME as their Fashion Cruzearati! What this means is that I will travel across the country covering fashion from an unexpected angle!
With that, I share with you my VERY first episode: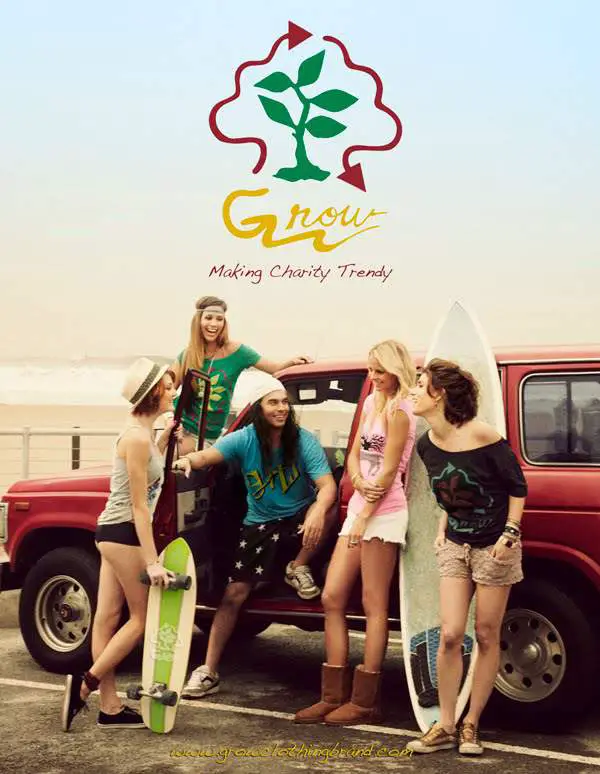 Behind the Seams: Making Charity Trendy with GROW Clothing!
Be the change you wish to see in the World- Mahatma Ghandi
Words that make you think, yet words Ash Duranni, founder of Grow Clothing Brand embodies with every move made with the edgy and playful urban beach brand- Grow Clothing.
Standing for GROW REJUVENATE OUR WORLD, Grow Clothing Brand successfully merges fashion and charity along with eco awareness into its label- and GUESS WHAT? I got the chance to meet with the laid back and suave designer, Ash Duranni!
Without further ado, here is my first episode of Behind the Seams, featuring Grow Clothing Brand:
So, what did you think? Have you heard of Ash Duranni and Grow Clothing? I am loving my new L.A. Tee! So fierce and an outfit post will be coming soon!
For more information about Grow clothing, Chevy Cruze, and the Cruzearati, please visit Cruze-arati.com!

Check back in DAILY with me and on the UBER COOL Cruze-arati website, follow me @mariedenee AND the @cruzearati on Twitter, catch #Cruzearati on Foursquare, and peep all the #Cruzearati on Facebook! My webisodes will also be featured on the Chevy You Tube Page!