I am not a lipstick wearer. For the longest time, I have always felt that lipstick was not for me, most notably red lipstick. While I have often admired the look of red lips on the Fashionistas- I have most notably convinced myself that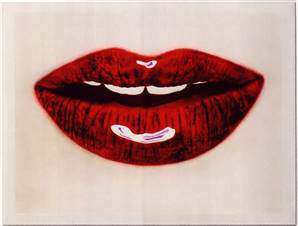 Red
Lipstick
Is
Not
For
Me
So, a few weeks back, over on Twitter (you following me over there?) I was chatting up a few beauty bloggers about red lipstick and how I stick to my fabulous glosses- keeping the focus on my eyes!
Maybe I am scared, jaded, or frustrated OR hate the idea or having to reapply throughout the day, whatever it is, Red Lipstick and I have been in a war over my lips.
Enter in Hope Parker. She challenges me to a few lipsticks from Avon– swearing she can find me a color I love. After sending me a handful of samples to play with and open for any challenge, I happily oblige her, and this is the end result:
Look 1: Regal Red
Look 2: Perfectly Natural
Look 3: Plum Wine
Look 4: Bronze
Look 5: Cranberry
Look 6: Berry Bloom
The lipsticks were quite moisturizing and bold in their individual statements.
So that I would not be BIAS, I elicited my family (lil sister's Karaoke Birthday party yesterday) and they settled on a winner.
Vocal as they were, I am reaching out to you!
Which RED LIPSTICK do you like? Which do you hate?
Based on your votes, I will attempt a day in RED!