Crystal Renn is featured in the 90th anniversary of Vogue France, styled by Carine Roitfeld and photographed by Terry Richardson for an artistic perceptive of a "festin"- or feast for translations sake.
While Crystal looks stunning as usual, there was such an interesting and thought-provoking feeling with this fashion spread. Her shoot even sparked a delightful debate of tasteful and offensive feelings on Twitter.
Here are the looks: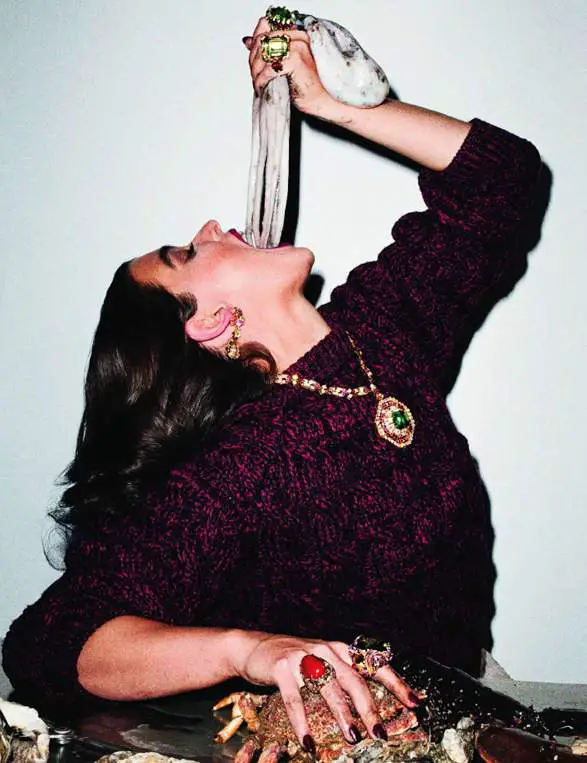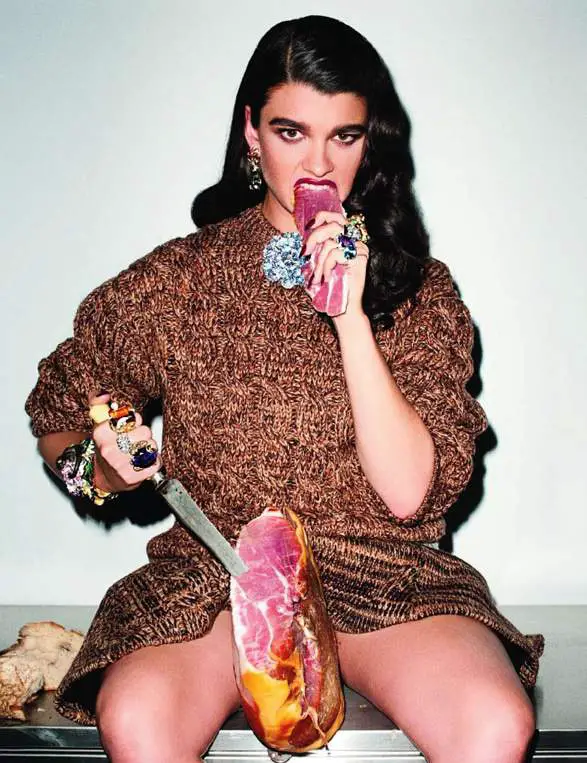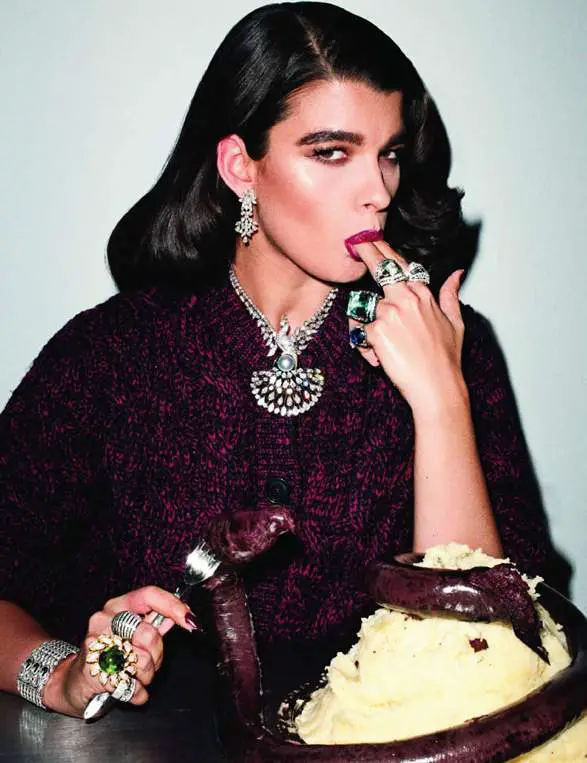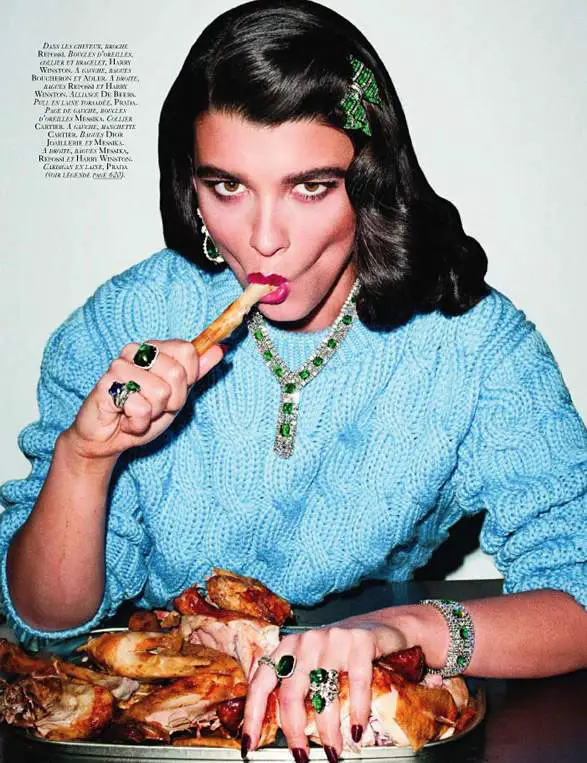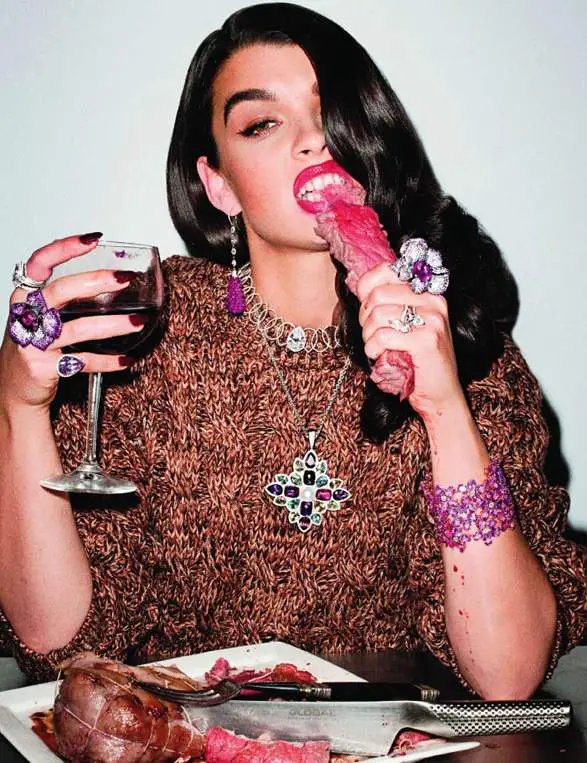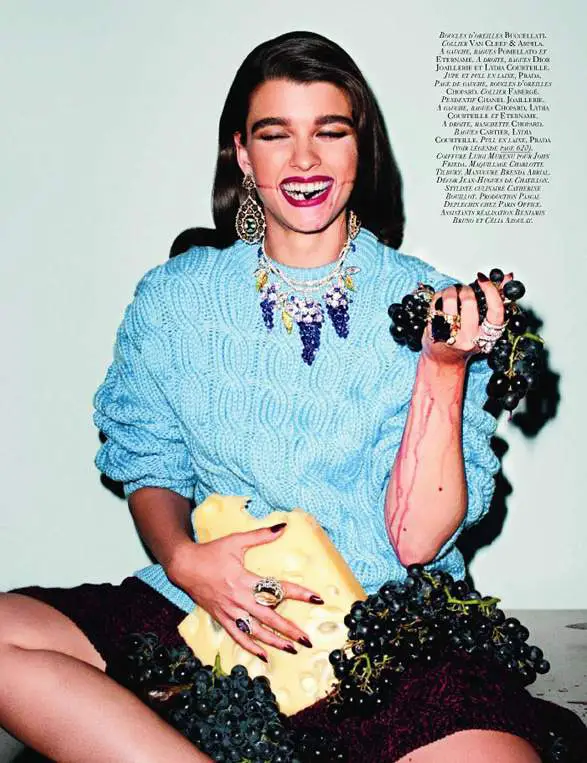 All images from Fashion Indie
My thoughts?
While I lusted over the jewelry, I found it odd the play on food, a model whose book title is Hungry, and the gluttonous motif portrayed in this shoot.
Personally, I was taken aback. Not one of my favorites, but fashion and beauty is in the eye of the beholder. BUT I did love the jewelry- which I suppose is the point? LOL
Your thoughts?