On the cusp of thirty, velvet holds a love/hate relationship with me. I remember velvet the first time around. Egads… or at least that was my experience.
Not Any. More.
Velvet is sexy, slinky, intriguing, and adds depth. Thanks to fashion forward plus size designers, the demand from us full figured and fashionable fa(t)shionistas, we can bask our shapes in the latest trend to walk down the runway for Fall 2010, as shown by Marc Jacobs, Chloe, and Zac Posen.
The key to velvet this time around, is to keep it sleek and simple. The added texture of velvet gives your shape definition and femininity as well as an understated luxe. Sheer insets ramp up the sex appeal, jackets add sophistication and ease, and dresses provide fashionable and favorable alternatives to the little black dress.
For plus size fashion, this does not elude us and here are my favorite picks: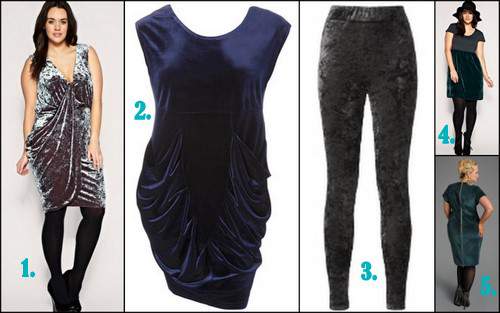 Beth Ditto for Evans
Anna Scholz Back Zipper Dress
You can shop these looks for more inspirations: