Plus Size Denim 101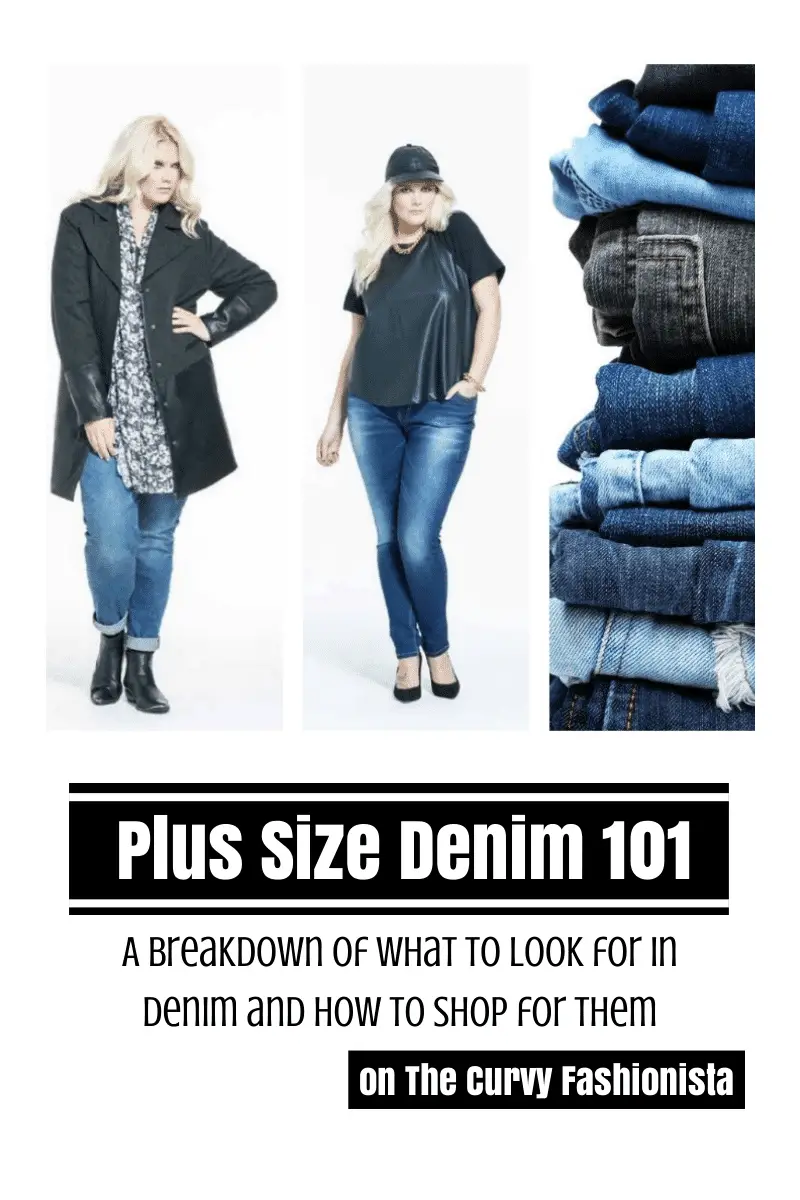 "I have often said that I wish I had invented blue jeans: the most spectacular, the most practical, the most relaxed and nonchalant. They have expression, modesty, sex appeal, simplicity – all I hope for in my clothes." Yves Saint-Laurent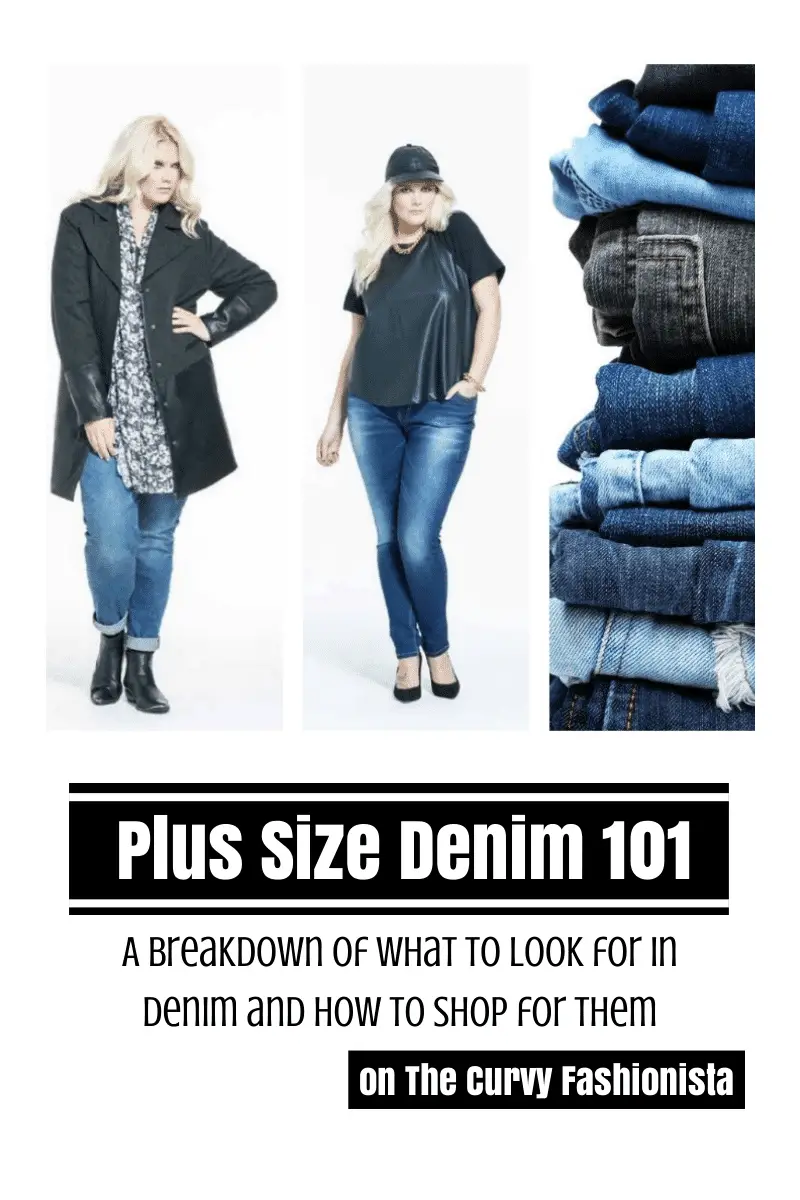 Denim, not just for the slim, is one of the most challenging and scariest things to shop for. Constantly topping the polls, charts, and reports, denim is the hardest thing to shop for! Many times, you will find yourself shopping 10-20 pairs of jeans that never fit quite right and it is pure insanity!
However, equipping yourself with the right tools when shopping will only ease the angst and at times instill confidence, allowing you to feel more confident in shopping your shape!  Below is some tips for shopping for plus size denim!
Terms to know:
Cut
Learn the different shaped of denim. Overall, there are generally four styles, with variances to those, depending on what is trending at the moment. They are:
Boot Cut– this universal cut skims the thigh, with a slight opening, breaking at the knee
Skinny– this fashion forward denim skims the thigh, and remains fitted through the calf and ankle
Wide leg– oftentimes referred to as a trouser jean, this denim is fitted at the waist and through the seat, and starts to flare at the top of your thigh, and continues to flare throughout
Flare leg– this denim usually is extremely fitted through the thigh and significantly flared out, moreso than a boot cut.
Rise
This refers to where the denim hits on your waist. This is the length of the fabric from the crotch seam to the top of the waistband. Knowing the rise of your denim will help deter plumbers crack or muffin top, can elongate the legs, and enhance the rear.
Natural Rise– Regular rise jeans sit between nine to eleven inches. The waistband sits right at or below the belly button.
Low Rise– Can vary around eight inches, but vary an inch up or down. Expect this jean to sit around three inches below the belly button.
Super Low Rise– No more than a seven inch rise and varies from there, can go as low as three inches above the crotch
High Rise– At over eleven inches these jeans traditionally cover the belly button
Wash
The wash of denim refers to the texture and color of the jeans, affecting the look of them. Washes can affect the wear, fabrication, and lifespan of the denim, in addition to completing an overall look.
Spandex and Lycra
The magic of denim and its ability to hug to your curves is the blending of both Spandex and Lycra.  The use of either one of these is what gives the denim its stretch.
Know that:
The optimal level of spandex should range 1 to 4 percent
100% cotton denim takes less time to wear in than stretch denim
The higher the percentage of spandex or Lycra, the more likely the denim will lose its shape
Regular denim lasts much longer as the elastic fibers  are more prone to breakage
Plus Size Denim Designers
Happy shopping!