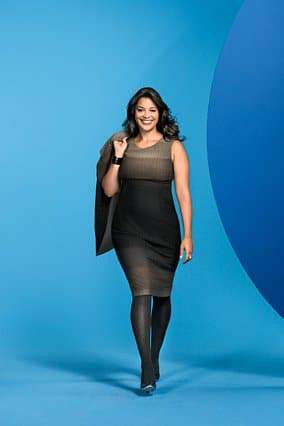 Okay, so I read this a while ago on Oprah.com. If you are that discerning Curvy.Confident. Chic. plus-size woman, then I know you will enjoy this!
Designer Charles Chang-Lima rocked the fashion world when he announced that he would launch a line in February 2008 for voluptuous women. Fashion insiders told him, "Put in an elastic waistband, cut a hole for the neck and two for the arms, and you're done," says Chang-Lima, whose stylish new collection, Monik Charles Chang-Lima, is for sizes 12 to 20. "The full-figured woman wants to look as sweet, sexy, and fun as anyone else."
What motivated Chang-Lima to reach out to curvier women? One word: demand. "My larger friends are always yelling at me for not making clothes they can wear," he says. Chang-Lima knows the needs of his new customers. "When I was young, I was short and fat," he says. And he's offended when "plus size" shoppers are tossed an unflattering suit or a pair of elastic-waist pants. "You must respect the people you design for," he says.
With friends like Chang-Lima in high fashion, real women will finally get the style they deserve.